FDA CE Fast Delivery Happy+ Sheep Placenta Repairing Serum


Repair damaged skin, moisturizing skin.

Beneficial to postponing skin aging, reducing wrinkles.

Have Certificate ISO , SGS , MSDS, FDA.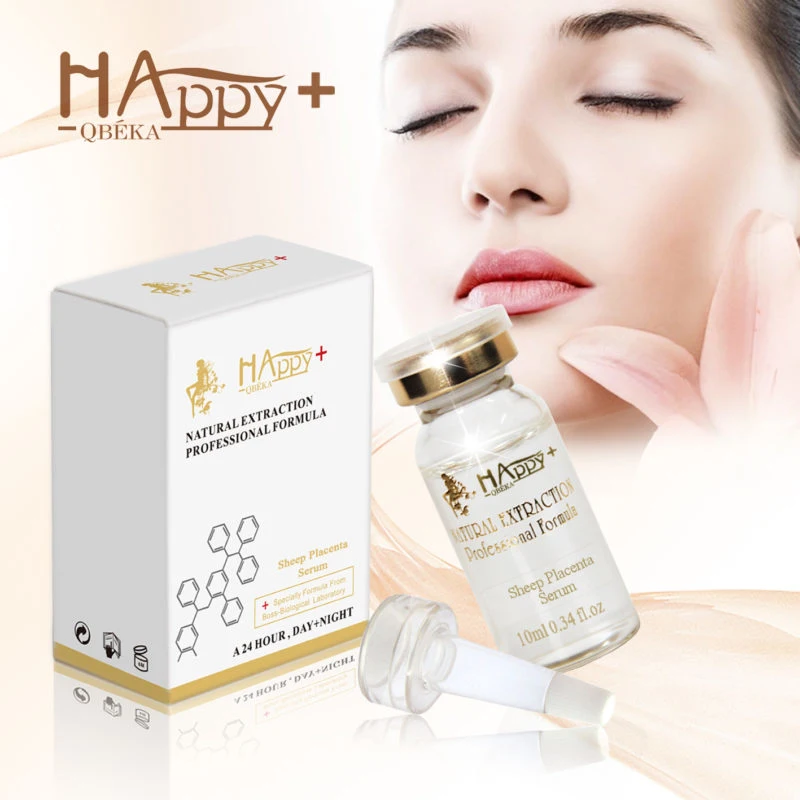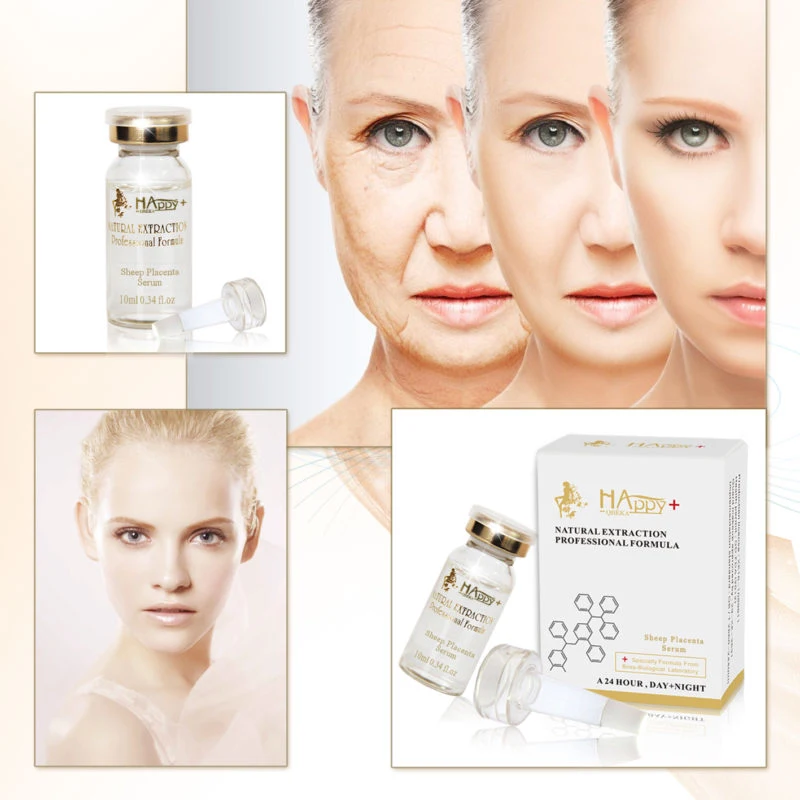 Ingredients : Placenta , collagen , amino acid moisturizing factor , vitamin .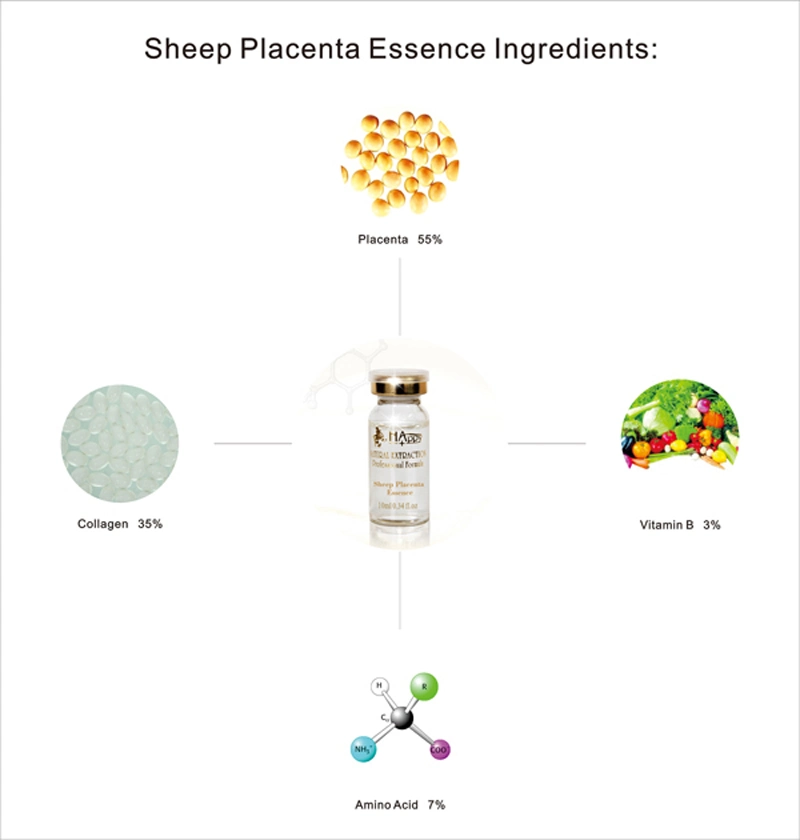 Placenta Extract:
Formulated with active ingredients of placenta. Helps repair damaged cells, stimulate cellular renewal, and get rid of epidermal unevenness. Beneficial to postponing skin aging, reducing wrinkles .
Suitable skin : neutral and dry skin
Suitable for aging wrinkles,elasticity fatigue, rough and dry skin.

Usage method:
After cleaning skin in the morning and evening , apply some essence liquid gently spread on your face (apply to whole face),then pat and massage until it is absorbed .When using several kinds of liquid ,waiting one completely absorb and then use another one.

Specification: 10ml

Storage: seal, shading, store in cool dry place. This product contains active ingredients. After opening as soon as possible after use or fridge save.

Production Licence : XK16 --1089811
Health permit : GD.FDA(2012)
Guard makeup approved by : 29-XK-3531
Executive Standard NO.: QB/T 1857-2004.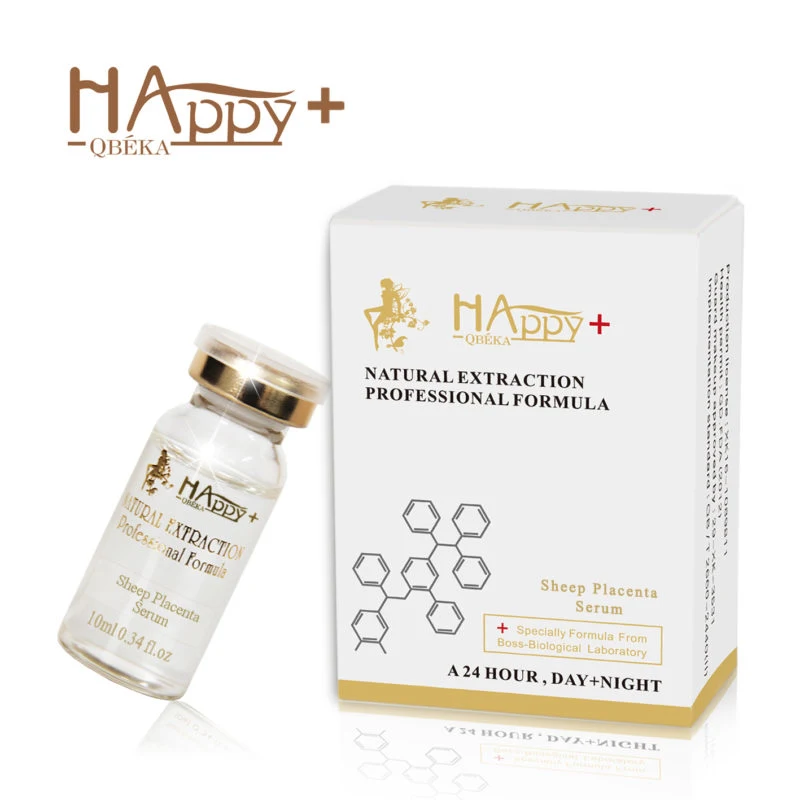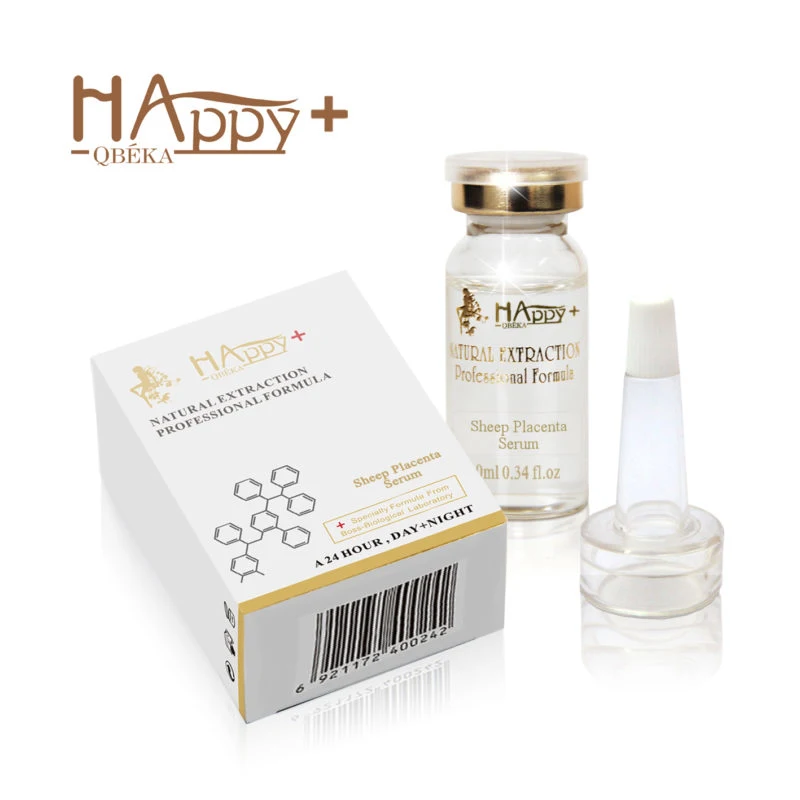 FAQ:
Q: I am interested in your products and want to get more information. What should I do next?
A: You can send you questions from Contact supplier bar located at the right hand side of the web page or simply CLICK HERE, it will take you straight to the contact us page.

Q: Are you manufacturer?
A: Yes, we are the professional manufacturer. We have R&D, production, sales and service supply.

Q: What is your main product?
A: We have the products for Eyelash enhancer, Essence, Makeup mascara, Lip gloss, Silk mask, Slim cream, Skin care cream and cleanser , Essential oil and Skin serum set.

Q: Can I get your price list?
A: Yes, sure. In order to send you our available offered price, please choose the products and let us know the product model and requirement in detail. Please tell us your email as well for our contact.

Q: What's your payment policy?
A: Our paypment is nomally by paypal. We have another payment terms such as T/T, ,Bank of China, Moneygram and Weston Union.
Formal order: 30% payment in advance via T/T as deposit payment and balance payment will be done against the Copy of B/L. L/C payment is also available.

Q: Can I get your products with our logo and design?
A: Yes, of course. We most of products are OEM or ODM with your logo and brand.

Q: Do you provide free sample?
A:We do offer free sample, but customers have to pay shipping cost.

Q: How long is shelf life of product?
A:The shelf life of our skincare and makeup product is at least 3 years, and that of OEM/ODM products depend on shipping time.

Q: How long will it take to deliver the goods?
A:If product is available in stock, it will take one week to deliver it to the port you choose by FOB Term after we receive payment. If the goods are unavailable, lead time will be around one month normally after order. However, for mass production, we will do our best to fulfill your need, but still strongly recommend you to place your order one month before.

Q: What kind of package do you offer?
A: Our products are packed with elegant gift box which keep merchandise in good condition for storage and shipment.