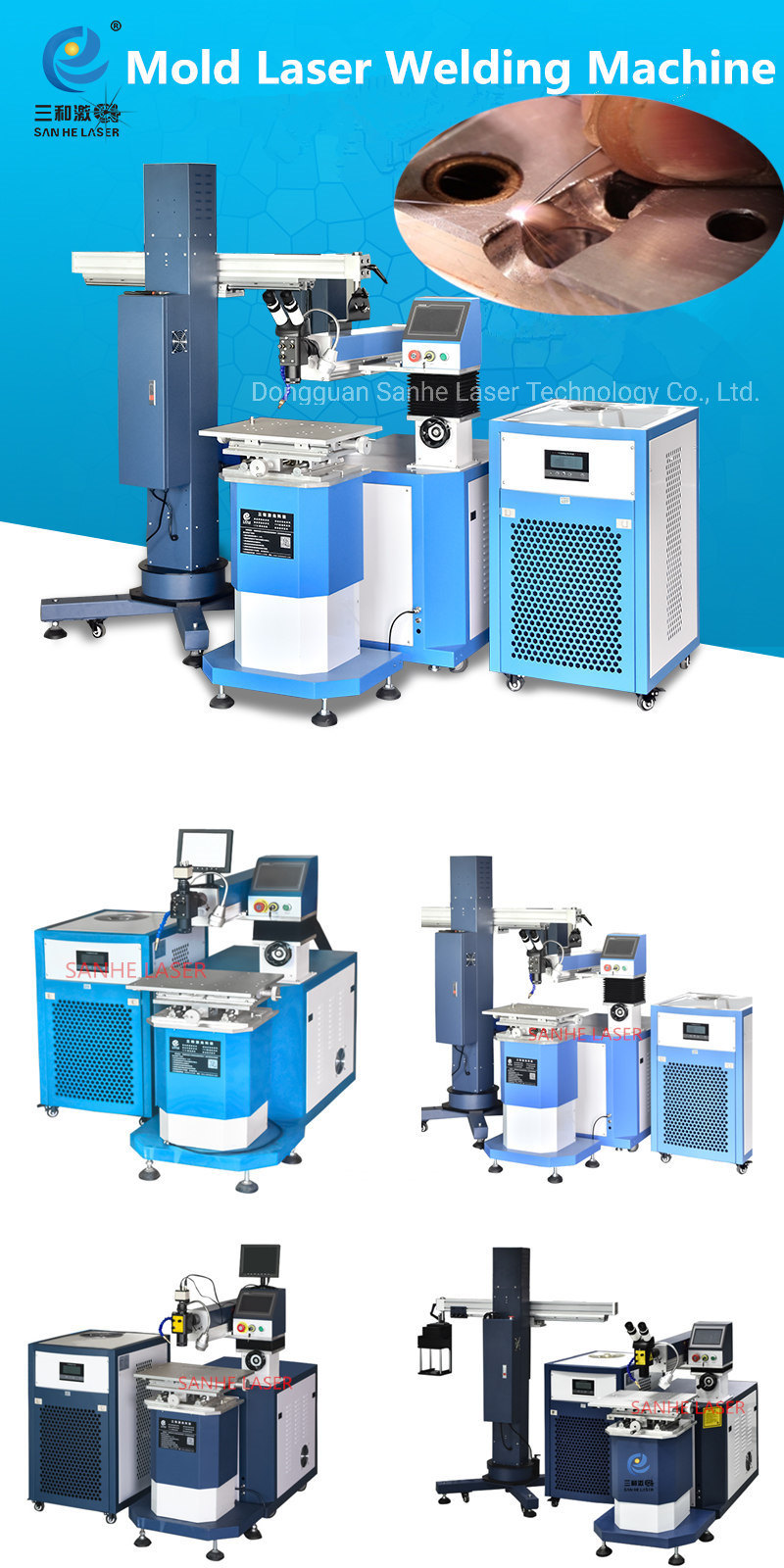 Advantage:
★Twelve-direction welding angle can be adjusted. Operating lever controls the electric adjustment speed of the
laser welding head.
It is suitable for repair welding of any angle and position.
★United Kingdom imports ceramic condenser cavity, corrosion resistance, high temperature resistance and
Chamber life (8-10),
Xenon lamp life of more than 8 million times.
★Uses the world's most advanced automated blackout systems, eliminating time on eye irritation.
★Use 10X microscope, cross hair indicates, and uses high-speed liquid crystal light valve light automatically.
Pace with laser output of the shielding gas, ensure that solder joint appearance, oxidation of solder will not
change color.
★Use 7-inch LED screen, able to switch in Chinese and English freely, pace with the international market.
Technical parameters:
Model

3HE-MJ200W

3HE-MJ300W

3HE-400W

Max laser power

200W

300W

400W

Laser type

YAG

YAG

YAG

Laser wavelength

1064nm

1064nm

1064nm

Spot size

0.2-3.0mm

0.2-3.0mm

0.2-3.0mm

Pulse width

0.1ms-25ms

0.1-25ms

0.1-25ms

Pulse frequency

≤100Hz

≤100Hz

≤100Hz

Machine power

6KW

10KW

12KW

Position

CCD and red light

CCD and red light

CCD and red light

Welding depth

≤2mm

≤3mm

≤4mm

Host system size

560×800×400mm

560×800×400mm

560×800×400mm

Power supply

220V±10%/380±10%

Working table loading

150KG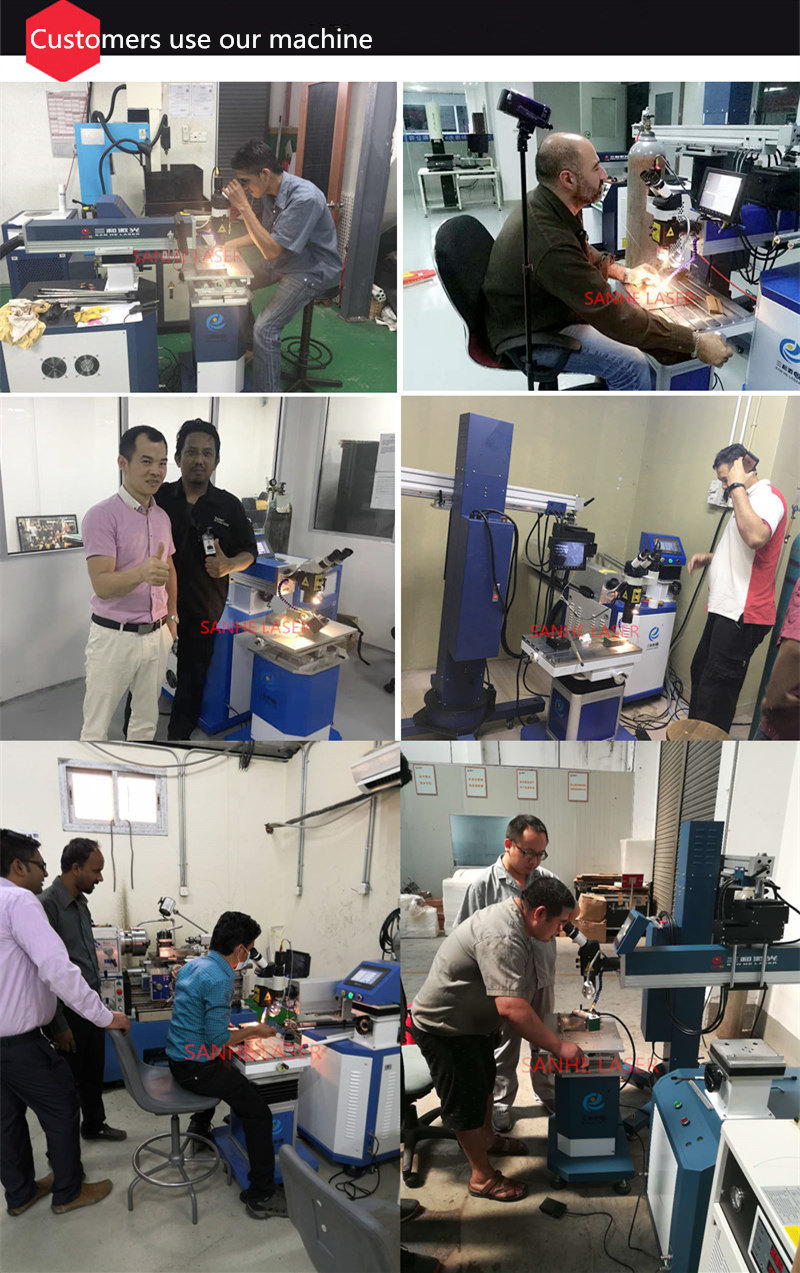 Laser welding machine video link:
| | |
| --- | --- |
| Mold laser spot welding teapot sanhe laser machine | https://sanhe-laser.en.made-in-china.com/watch?v=juPPxVQK8UE |
| Crane large mold repair laser welding machine | https://sanhe-laser.en.made-in-china.comwatch?v=-VKR6pHB0AQ |
| Repair mold laser welding machine | https://sanhe-laser.en.made-in-china.com |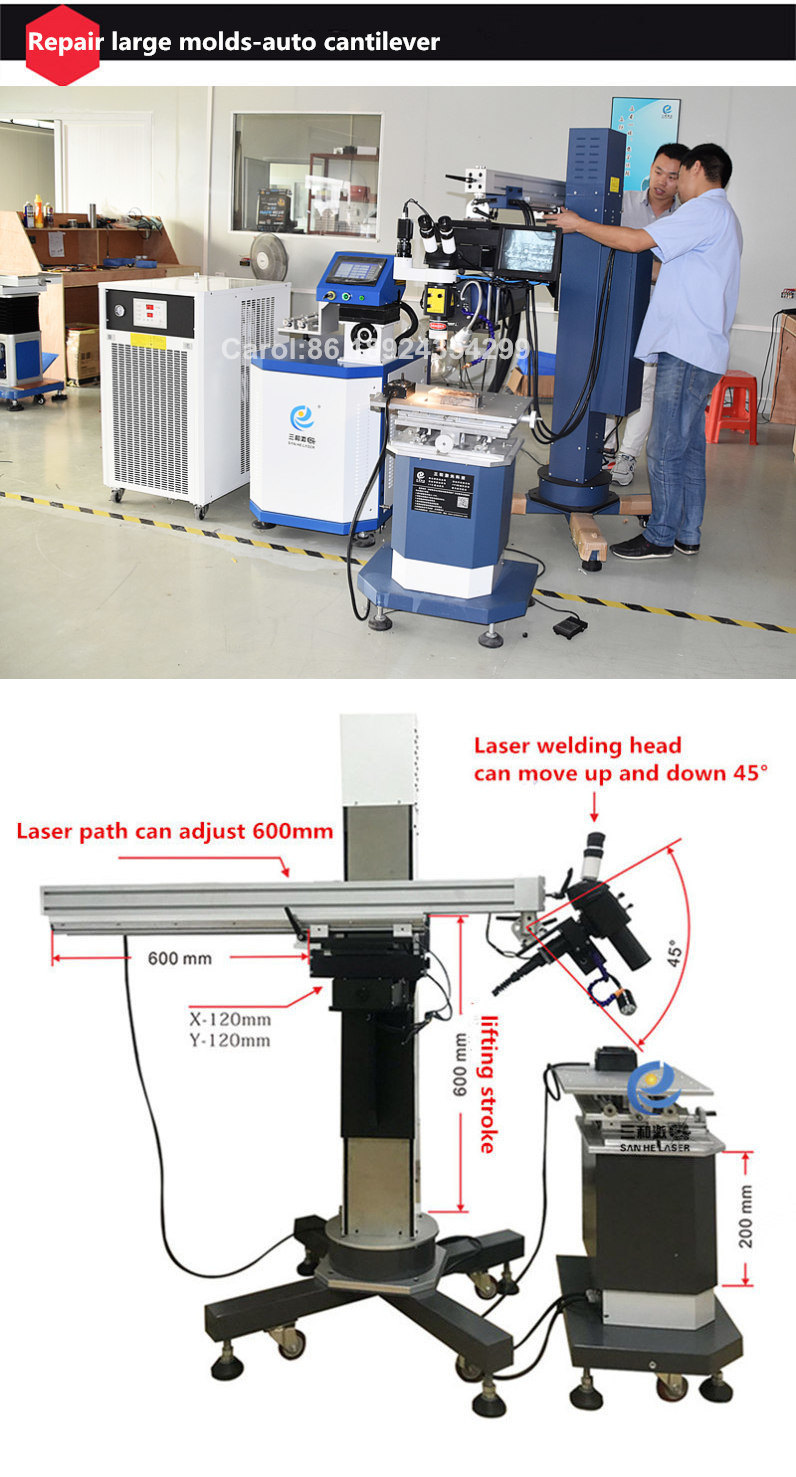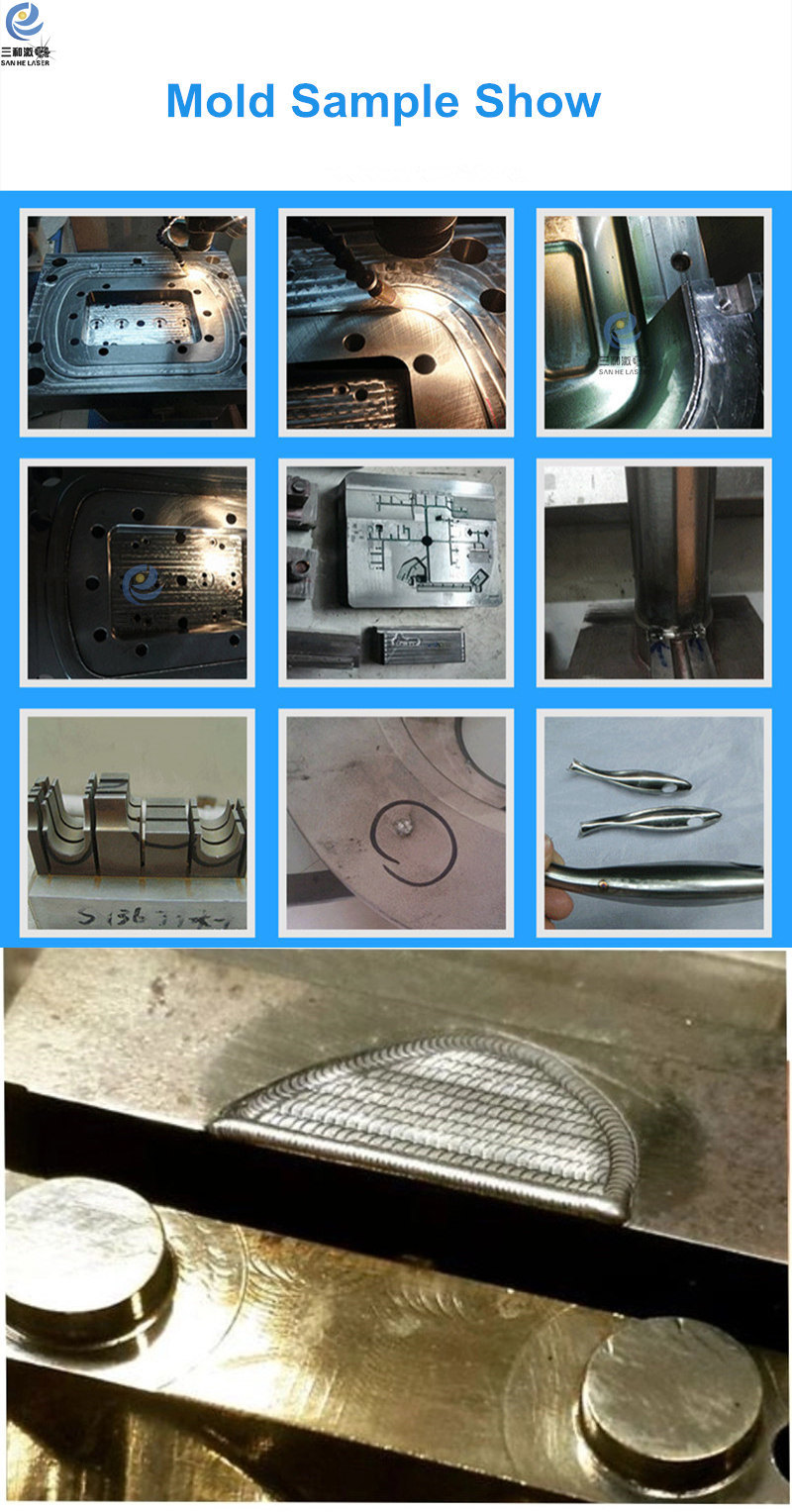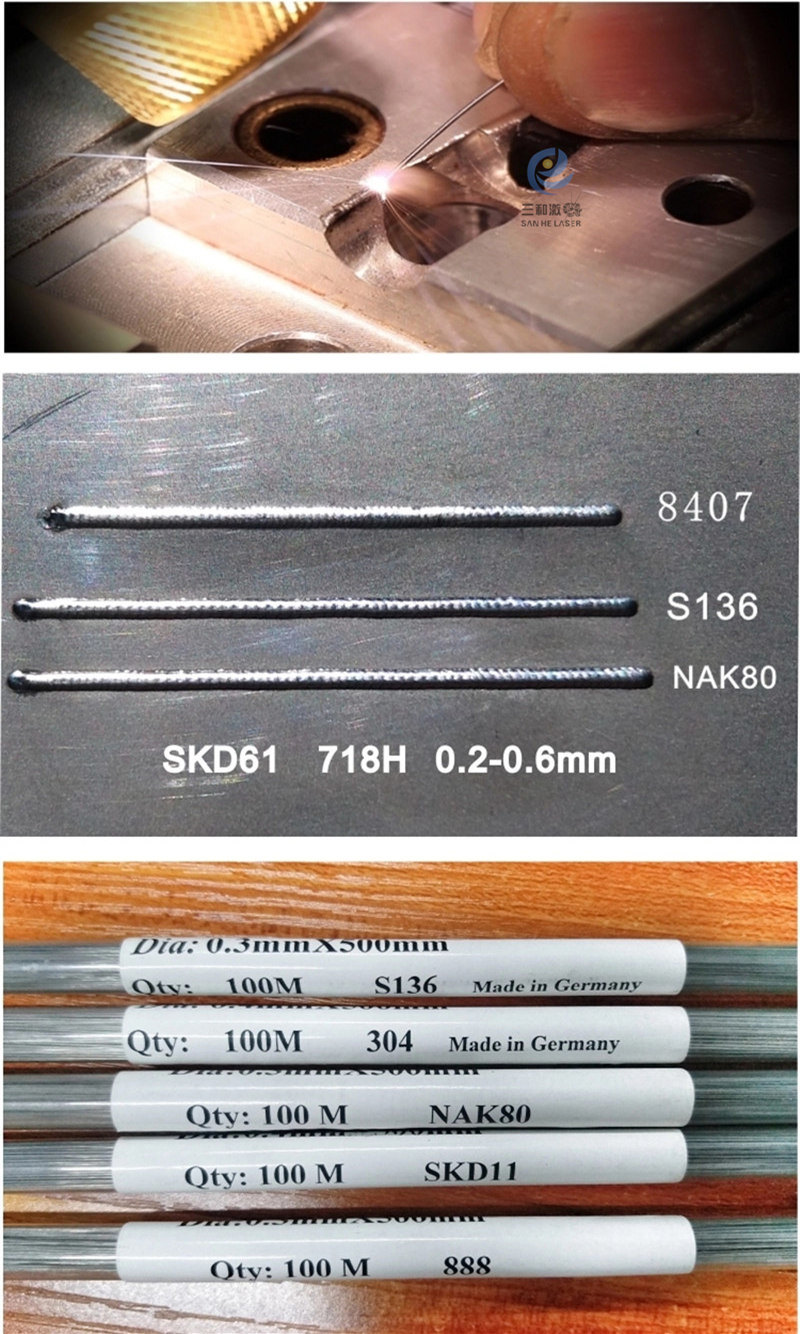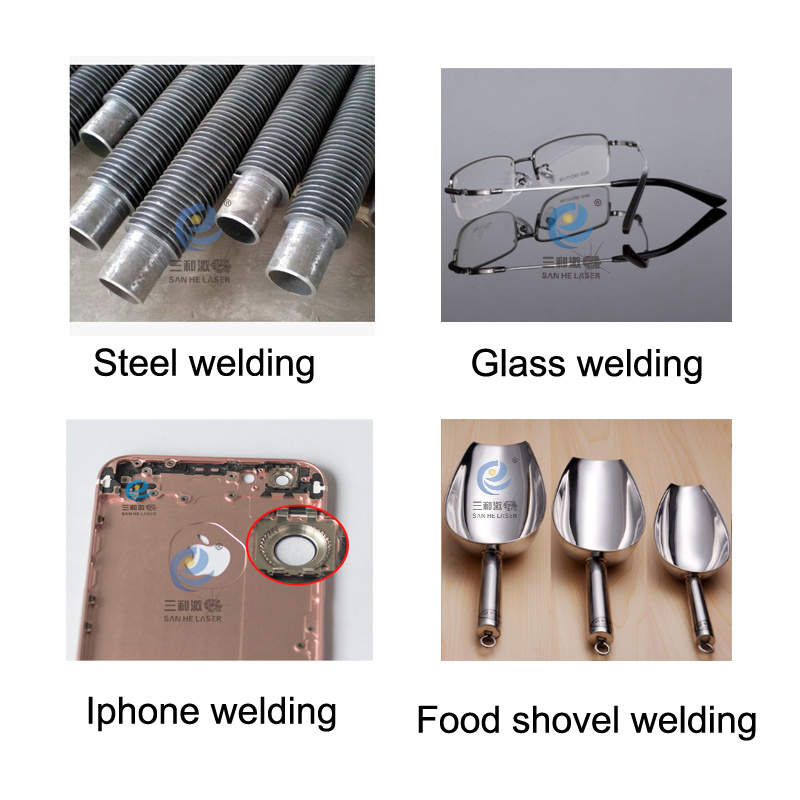 International certification