Ultrasonic Ion Skin Scrubber - Skin Spatula, Blackhead Remover Pore Cleaner with 4 Modes, Facial Scrubber Spatula, Comedones Extractor for Facial Deep Cleansing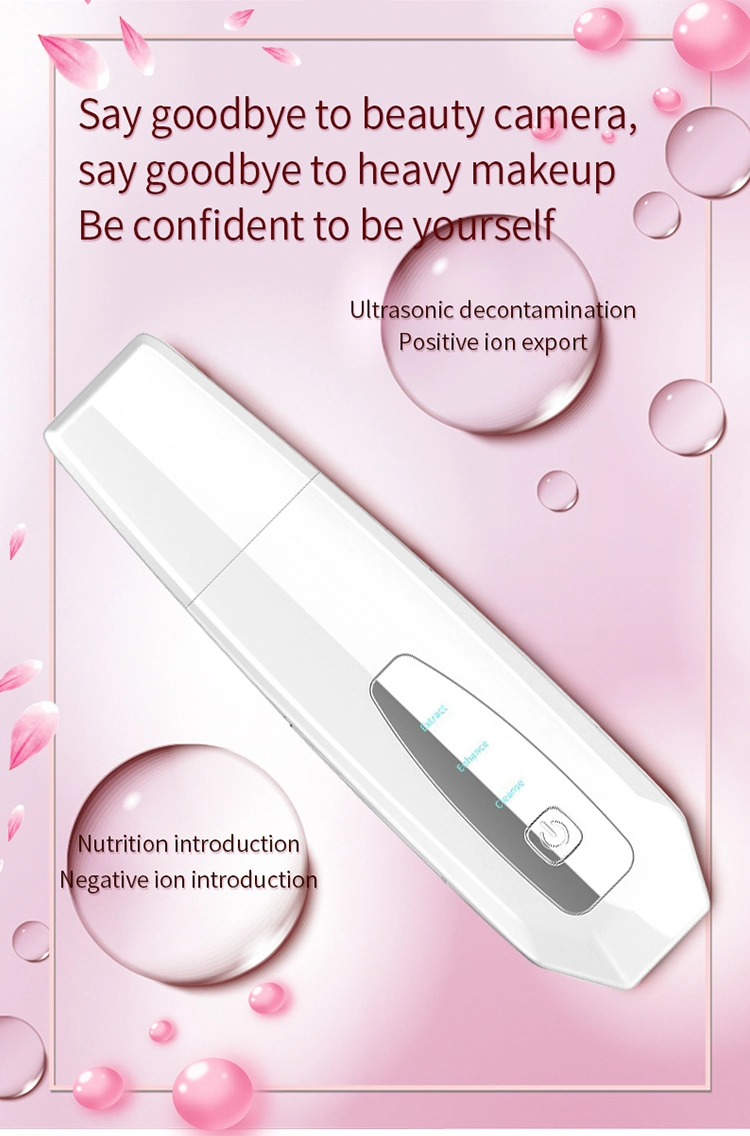 Ultrasonic Skin ScrubberThe facial scrubber produces 24K HZ high-frequency vibration to clean facial acne, comedones, blackhead, spot and dead skin, penetrates toner/serum deep into the cuticle layer, optimizing, moisturizing elastic skin, less wrinkle, tightened pore and improved skin metabolism.

Upgraded Skin Care ToolThe upgraded Skin Care Tool built-in timer and will automatically turn off after 5 minutes. No harm to the skin, press and hold for 3 seconds to turn on and off. Durable and portable USB charging cable to charge it through computer, power bank,ect. Vibrating stainless steel spatula gives you a warm and comfortable feeling.

Gentle CareUsing crystals and a suction-vacuum method that can cause redness and dilate or break capillaries. In comparison, an ultrasonic face spatula is just a very gentle procedure for the purpose of exfoliation. Oily and non-sensitive skin: 2~3 times a week; dry/combination and sensitive skin: 1~2 times a week.

Muti-Functional ModesPlease use hot towel for 2 minutes to open facial pores before using the skin scrubber, First: Cleanse Mode: work with daily facial cleanser, deeply clean your face, Second:Enhance Modework with skin care products, enhance leading-in nutrition and improve skin absorption capacity to Anti-Wrinkle. At last:Extract Modelifts and tightens the skin, deep wrinkle removal, enhances skin elasticity.

Product and Service GuaranteePackage included 1*Skin scrubber 1*USB charging cable 1*User Manual. If you have any question, please feel free to contact us, and we will provide you efficient and Satisfacting service.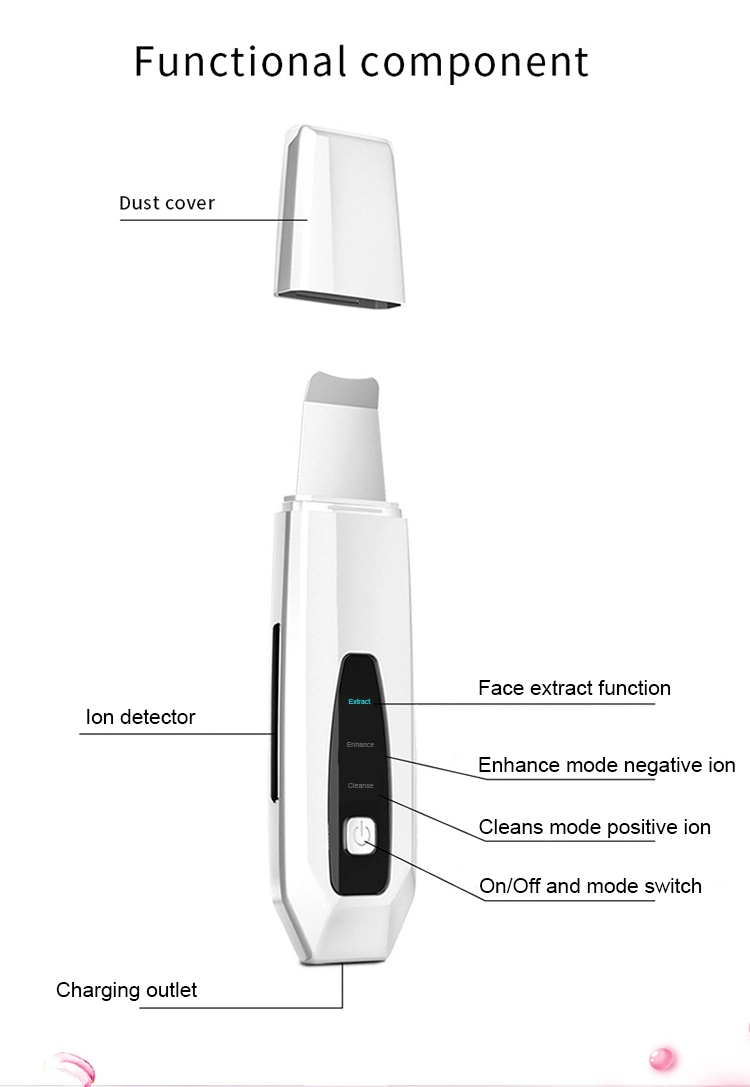 | | |
| --- | --- |
| Description | Four cleaning functions ultrasonic shovel |
| Products type | ultrasonic shovel |
| Product Size | 168*16*44mm |
| Material | ABS |
| Power | 3.7V |
| Rated | 1.5W |
| Colour | white color |
| MOQ | 49 pieces |
| Function | Skin cleaning, Import nutrition, Comfortable massage |
| Charging time | 5-6 hour |
| The Port | Guangzhou |
| Accessories | User manual, power adapter |