Sofiderm Hyaluronic acid gel one of the beauty treatment solution offered by Hangzhou Techderm Biological Products Co., Ltd.



1- Our Material is approved by European EDQM

2- The multi Cross-lnking Technology ensures strong stability of Sofiderm

3- The rate of side effects is kept at a very low level, which is only 2%

4- Long Lasting,Low side effect, and easy to shape
Products Detail Show
1.Sofiderm Finelines 1ML/2ML

Composition:cross-linked hyaluronic acid
HA content:20±3mg/ml
Cross linker:BDDE
Particle Size: 0.10-0.15(mm)
Needle(BD): 27G/30G
Certificate:CE, ISO9001, MSDS, Canada ISO 13485
load specification:1ML, 2ML
Recommend indications:fill wrinkles around eyes,
static wrinkles. Light wrinkles of face
Duration:6-15 months



2.Sofiderm Derm 1ML/2ML

Composition:cross-linked hyaluronic acid
HA content:20±3mg/ml
Cross linker:BDDE
Particle Size: 0.15-0.28(mm)
Needle(BD):27G/30G
Certificate:CE, ISO9001, MSDS, Canada ISO 13485
load specification:1ML, 2ML
Recommend indications:lips augmentation, anti brow wrinkles, lift dripping lips, fill sag cheeks and fill earlobes etc.
Duration:6-15 months



3.Sofiderm Deep 1ML/2ML

Composition:cross-linked hyaluronic acid
HA content:20±3mg/ml
Cross linker:BDDE
Particle Size: 0.28-0.50(mm)
Needle(BD):26G/27G
Certificate:CE, ISO9001, MSDS, Canada ISO 13485
load specification:1ML, 2ML
Recommend indications:anti deep wrinkles of face, shaping facial contours,chin fullness and lips augmentation etc.
Duration:6-15 months



4.Sofiderm Derm Plus 10ML/20ML

Composition:cross-linked hyaluronic acid
HA content:20±3mg/ml
Cross linker:BDDE
Particle Size: 0.50-1.25(mm)
Needle(BD):No
Certificate:CE, ISO9001, MSDS, Canada ISO 13485
load specification:10ML, 20ML
Recommend indications:buttocks and hips lift, augmentation, and enlargement; shaping body.
Duration:9-18 months



5.Sofiderm Derm Sub-skin 10ML/20ML

Composition:cross-linked hyaluronic acid
HA content:20±3mg/ml
Cross linker:BDDE
Particle Size: 1.25-2.00(mm)
Needle(BD):No
Certificate:CE, ISO9001, MSDS, Canada ISO 13485
load specification:10ML, 20ML
Recommend indications:breast enhancement, augmentation, and enlargement; shaping body.
Duration:9-18 months



6.Sofiderm Meso Injection 1ML/2ML/3ML

Composition:non cross-linked hyaluronic acid
HA content:15mg/ml
Needle(BD): 30G
Certificate:ISO9001, MSDS, Canada ISO 13485
load specification:1ML, 2ML, 3ML
Recommend indications:Reducing the skin pigmentation, reducing the skin wrinkles and revitalizing the skin radiance.
Duration:1-3 months

7.Sofiderm Meso Solution 5ML

Composition:non cross-linked hyaluronic acid
HA content:3-8mg/ml
Administration: Topical use or Injection with
micro-needle roller.
Certificate:ISO9001, MSDS, Canada ISO 13485
load specification:5ML
Recommend indications:prevent melanin sediment, Skin Brightening, Anti-hair Loss and perserve moisture radiance.
Duration: Within 1 months
Company information

About our factory:
Techderm is a professional HA dermal filler manufacturer in China.
We offer top quality cross-linked HA fillers for plastic surgery all over the world.
The perfect product development, production, sales and after - sales service system are our advantages.
About our experience:
Our research team has been studied more than 7 years in hyaluronic acid area.
The team leader, professional Chai has worked in this filed for more than 10 years.
Experienced researchers and workers are the firm guarantee of our company.
About our equipment:
GMP standard work shop.
Sterilized Laboratory.
Complete Precision Instruments.
About our technique:
Dexterous cross linked processing technology.
Advanced production process.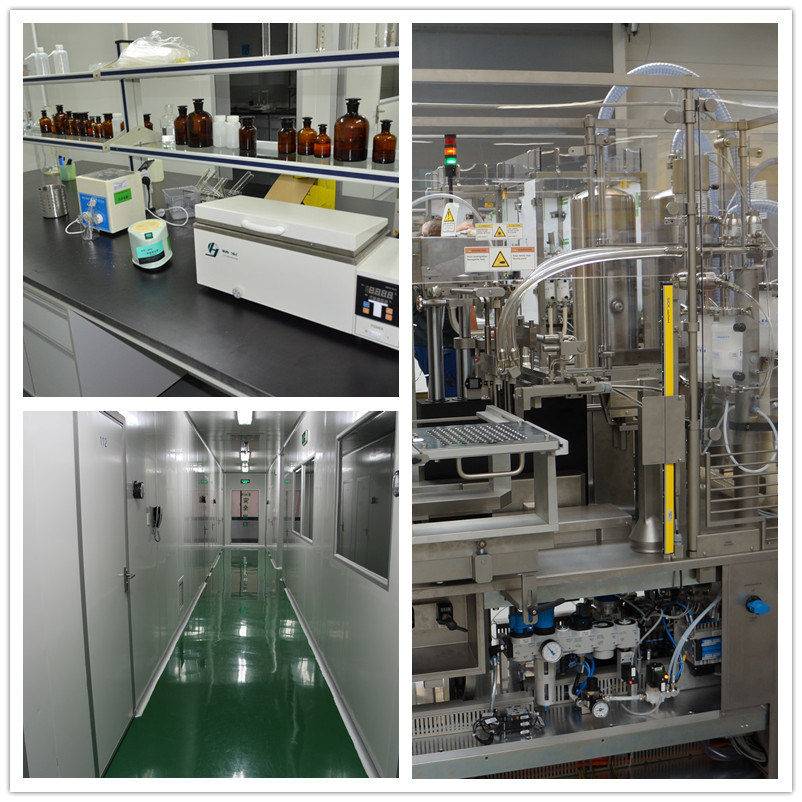 Certificates

CE 0434
ISO 9001
ISO13485
Import-export license
Free Sale Certificate