Benefits of our rose quartz Facial Roller 1. Improves blood circulation, bringing oxygen and nutrients to the surface of the skin 2. Detoxifying the skin, promoting lymphatic drainage

Product Detail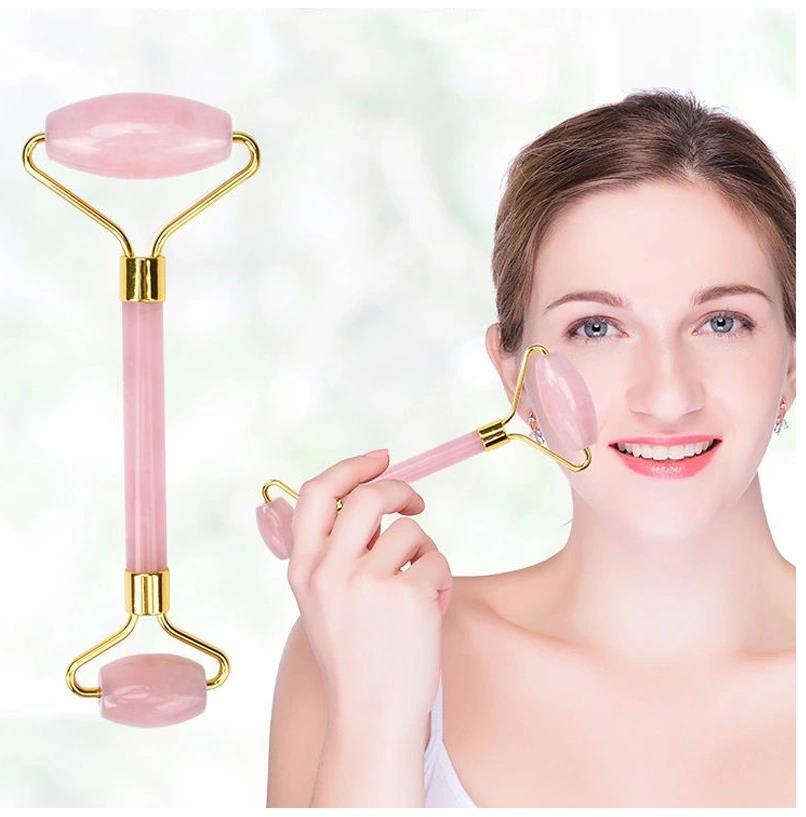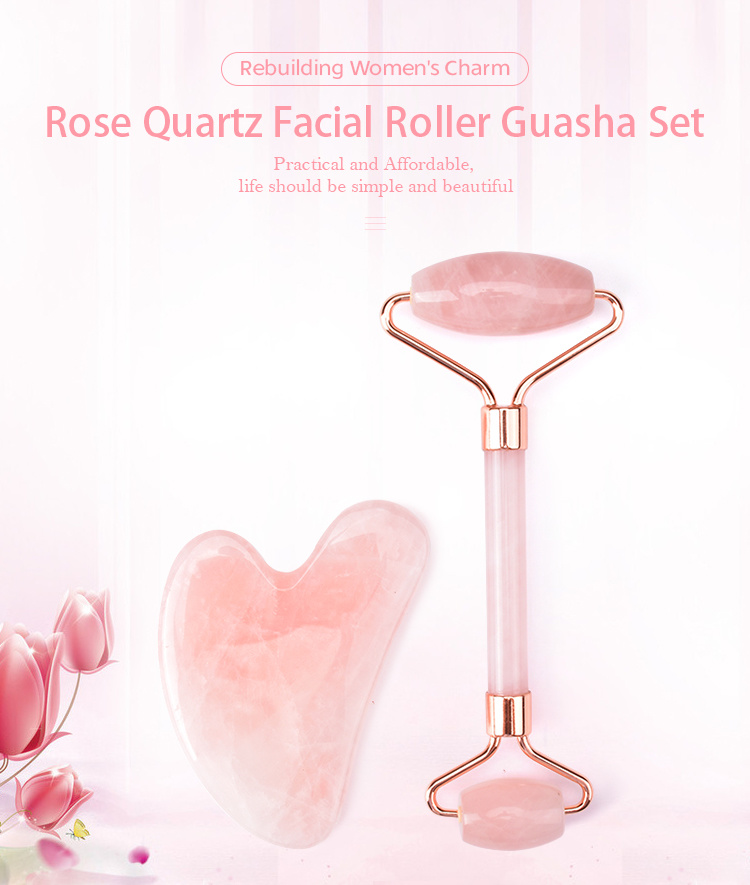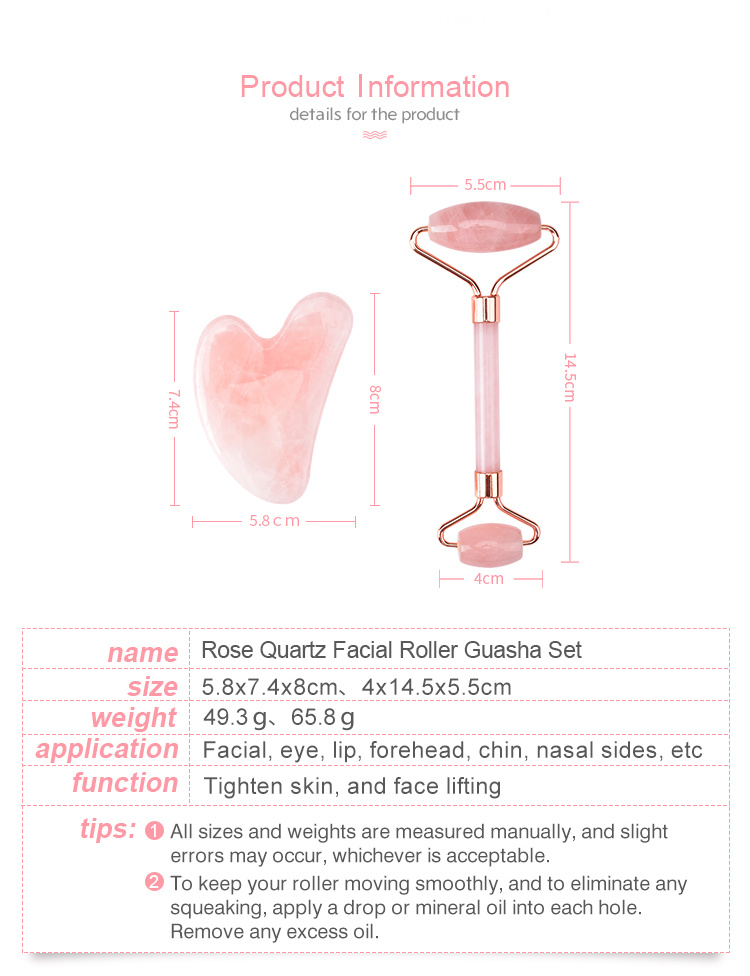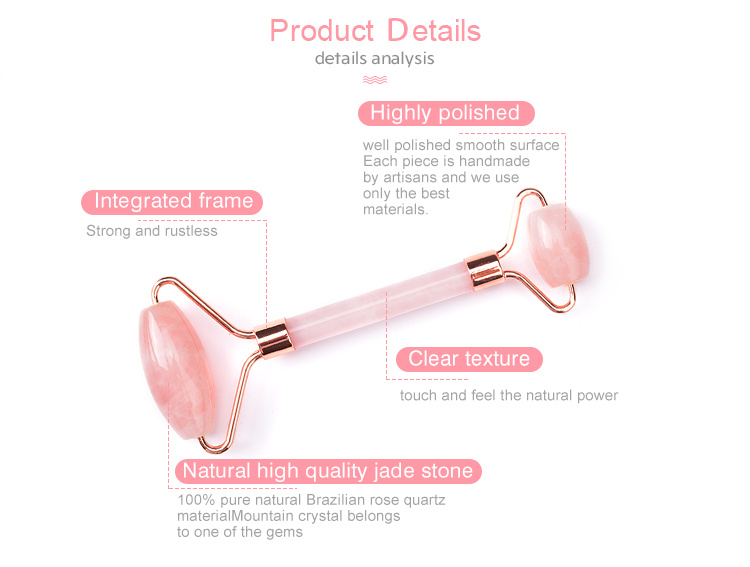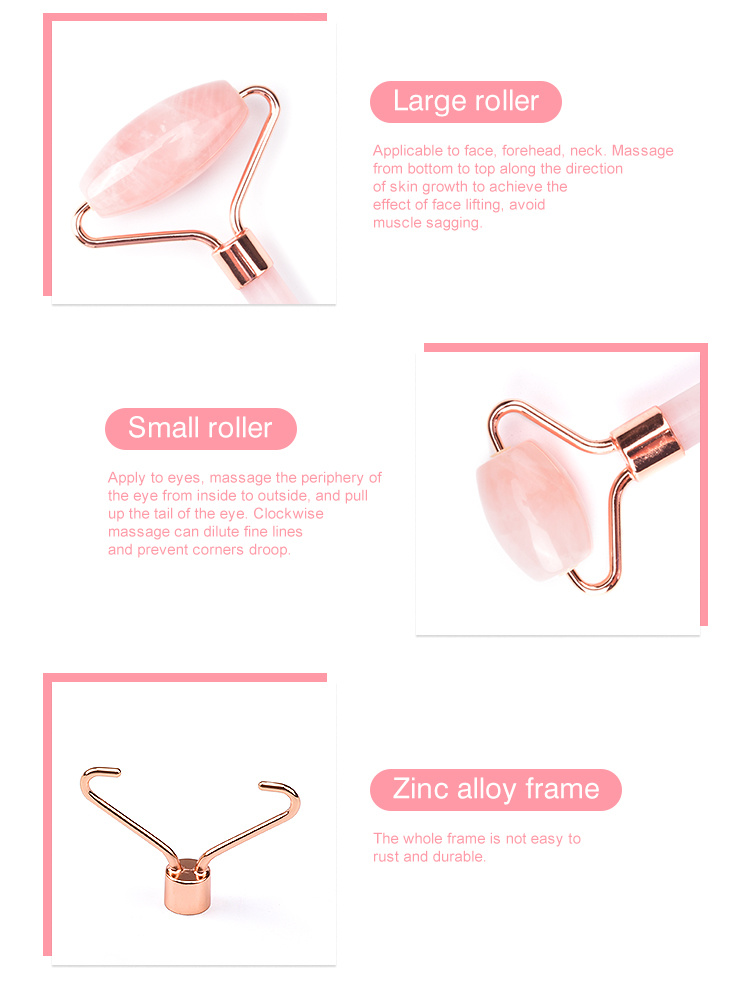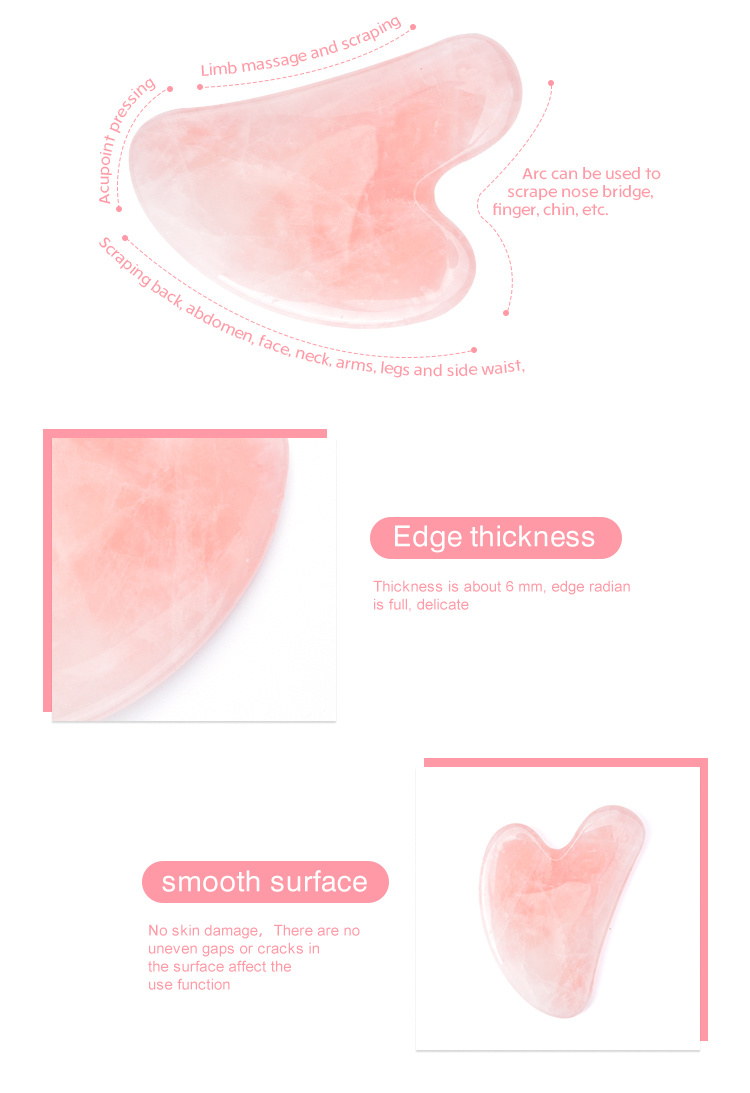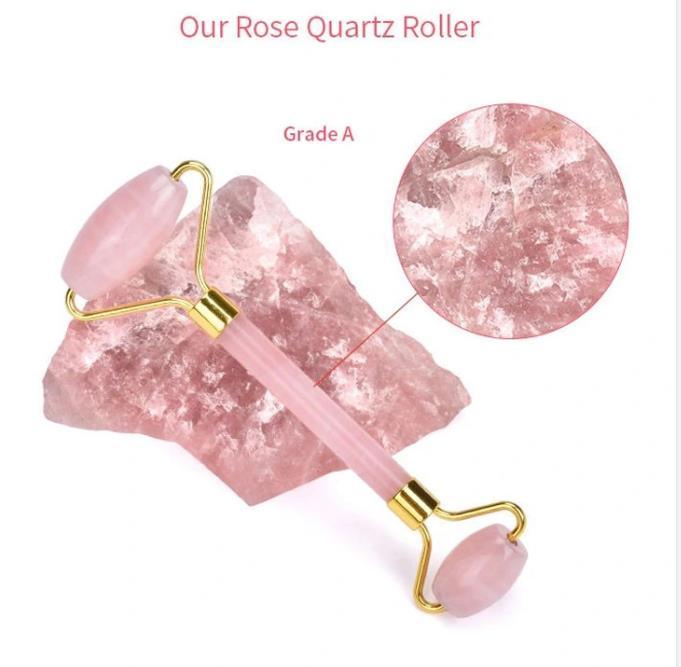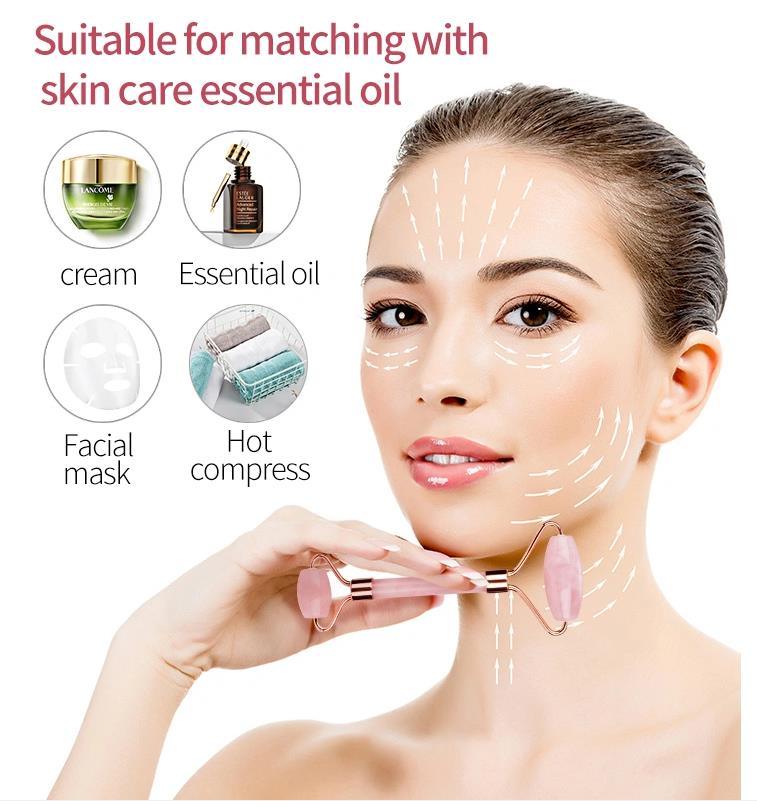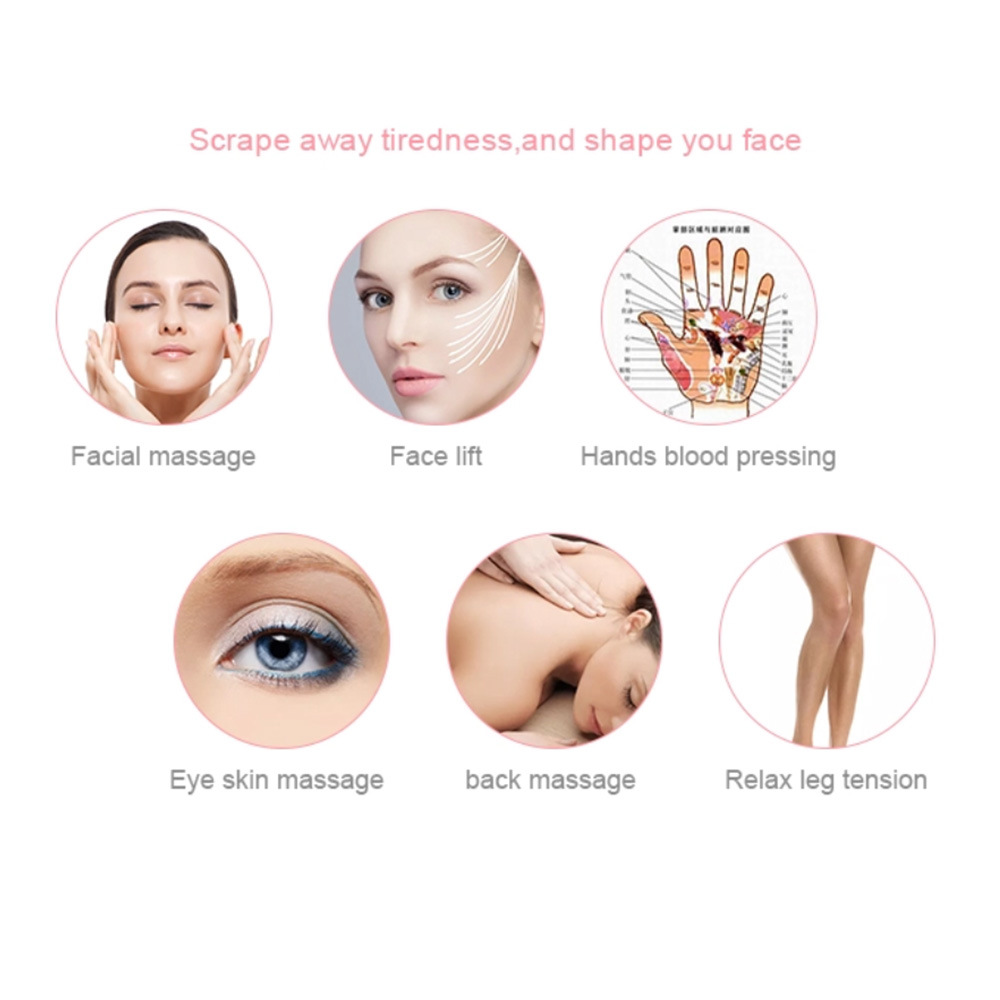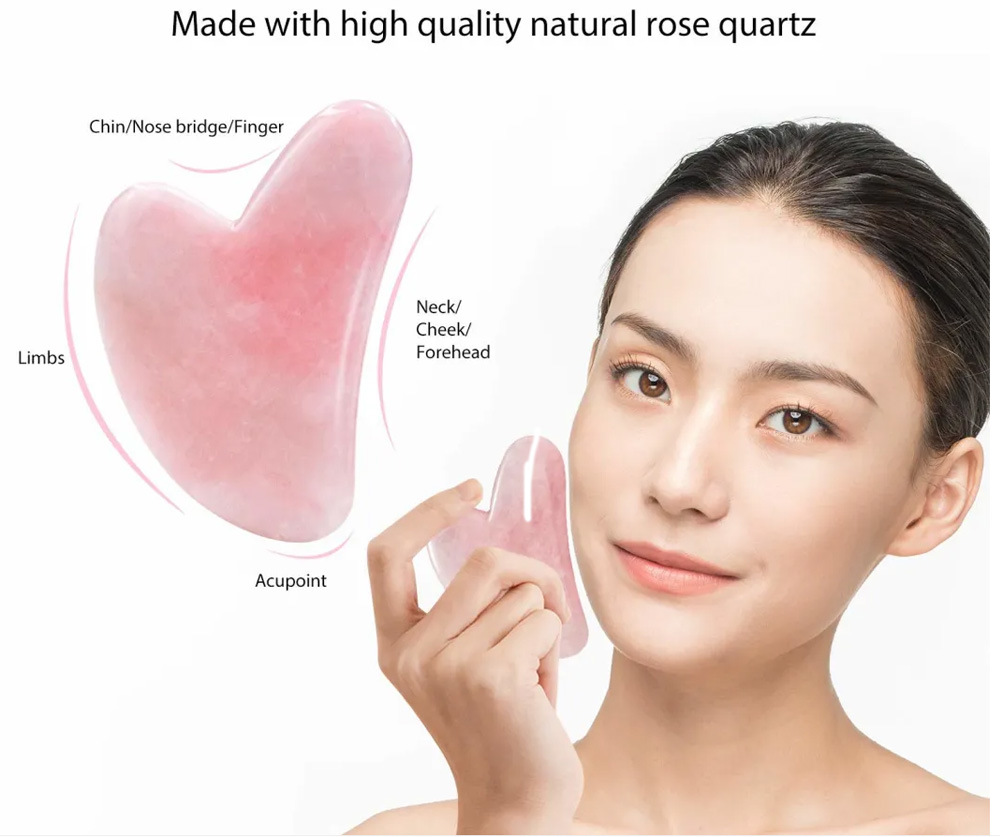 Rose quartz roller is one of the most beautifying healing stones. It helps to ease tension and stress in the body, soothes anxiety, and increases self-love, which is essential when it comes to clear, smooth skin. And now our new roller comes in rose quartz, making your beautifying rituals even more powerful! Using the rose quartz roller for a lymphatic massage as part of your skincare routine helps to eliminate toxins, reduce puffiness, and improve blood circulation to even out the skin tone.
Original Factory NewestJade roller!
Stainless steel metal with highly electroplated with gold, silver and rose gold color.
Are you still worried the jade roller can easily broken down?
Don't worry, pls check ours:
Email us for all our details!
Rose Quartz is Called the Love Stone
Clear Quartz is the Master Healer and the "stone of power"! Probably the most versatile multipurpose healing stone.
Jade Symbolizes " Happiness & Harmony "
Amythest is known for its healing properties and it also helps to balance energy. It improves your sleep, bringing out of a sleeping beauty.
Obsidian helps shield you from negativity. It removes the toxin and reduce tension.
White jade symbolizes immortality and purity. It helps rejuvenate youthfull radiance and energy.
Red jasper is considered to be a stone of the body, augmenting strength and stamina and increasing the chi in one's aura with an even, steady flowing energy.
Green aventurine activates and clears the heart chakra, and protects the heart chakra as well by preventing the draining of energy by others.
Yellow tiger eye is the stone which is most recognized for bringing money, psychic protection, courage, luck confidence, willpower, clear thinking and speaking to show us the personal power in life that we have.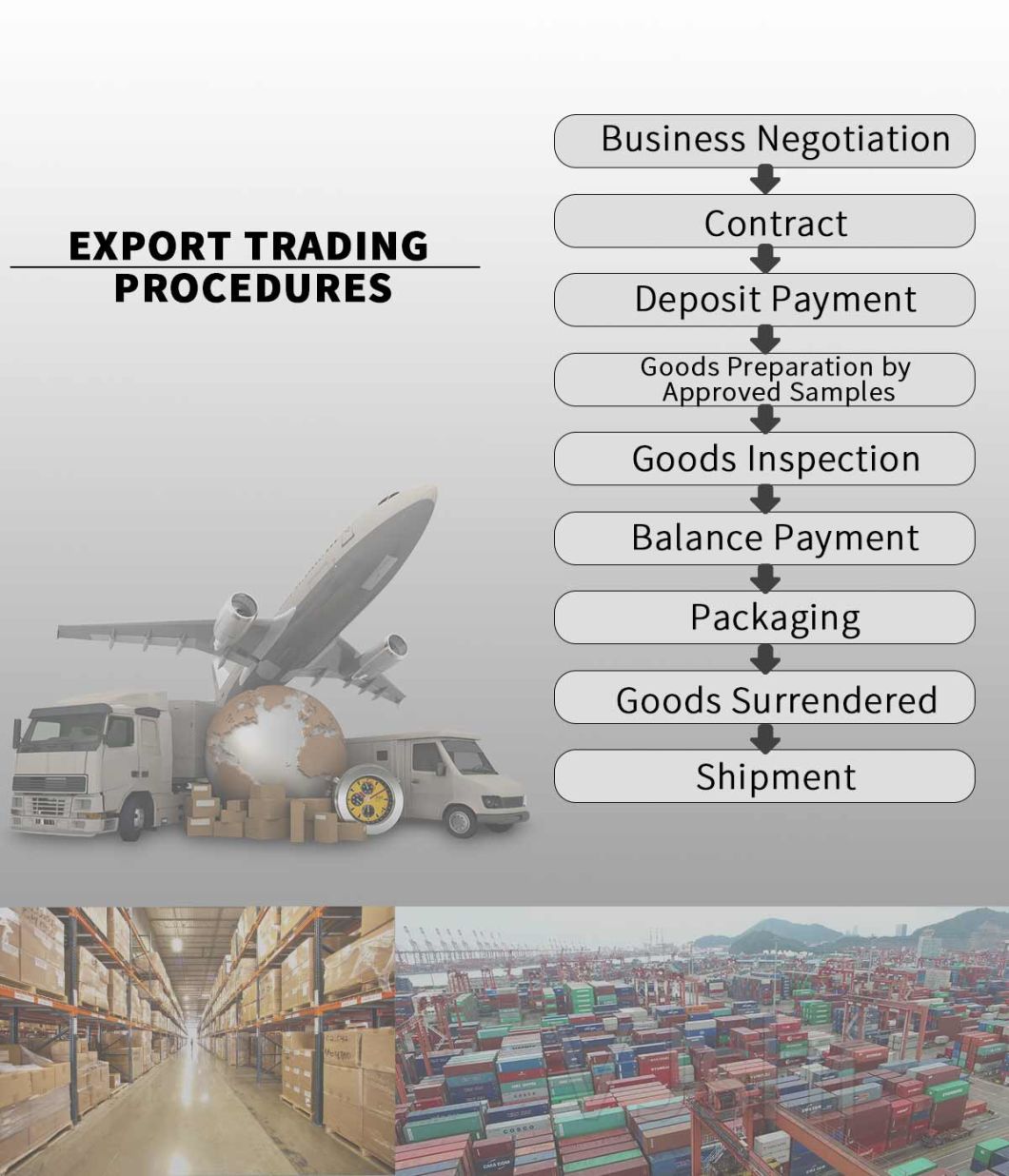 Our Roller comes in a Beautiful Box - A Meaningful & Special Gift for your Love, Grandma, Mum, Wife, Girlfriend, Sister, Daughter in Thanksgiving, Christmas, New Year, Valentine's Day, Mother's Day and Birthday.
They will definitely like it!