2021 Hot Selling Blackhead Remover Vacuum Pore Cleaner Black Head Suction Extractor Tool Kit Acne Removal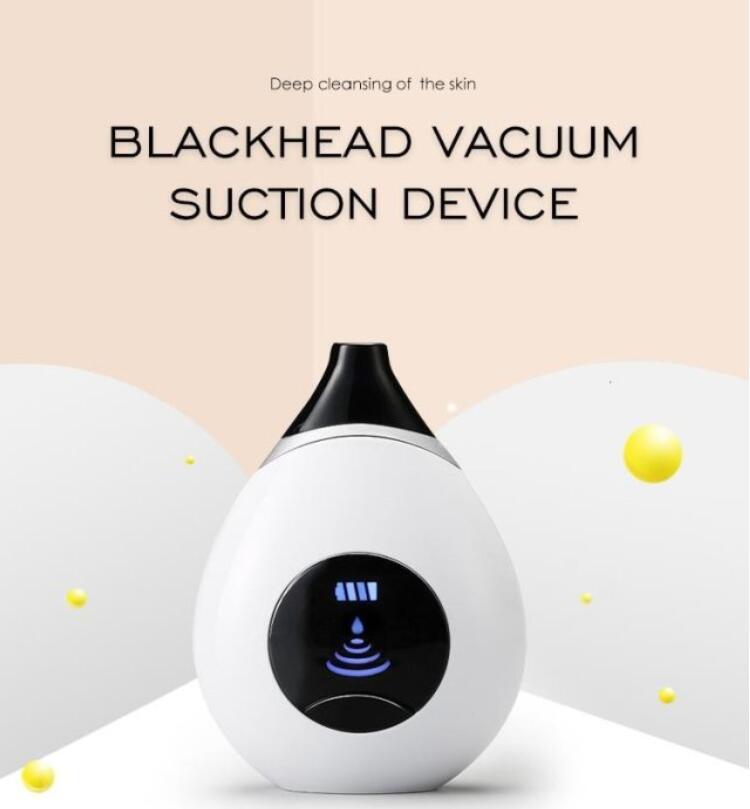 | | |
| --- | --- |
| Product Name | Blackhead Vacuum Remover Device |
| Charging Type | USB Charging |
| Power Voltage | 5V-1A |
| Power Output | 5W |
| Battery Capacity | 1000mAh |
| Sction Power | 63 Kpa |
| Charging Duration | 3 Hours |
| Battery Working Time | 3-9 Hours |
| Standby Time | 90 Days |
| Product Size | 108.9x84.9x51.5mm |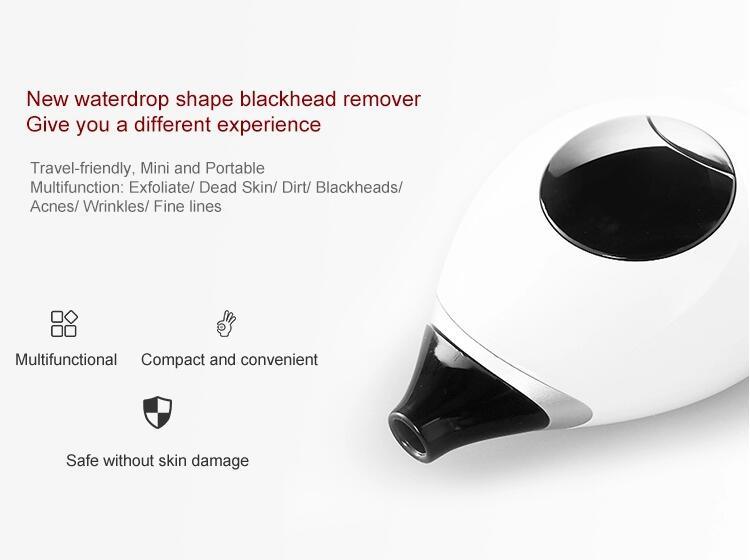 Features of Comedo suction beauty machine Features:
1. The facial pore cleanser is easy to wash.
2. The 5 suction strength stalls is adjustable.
3. The pore vacuum cleaners head is replaceable.
4. The electric blackhead remover with a LCD display, you can see the suction strength level and electricity condition clearly.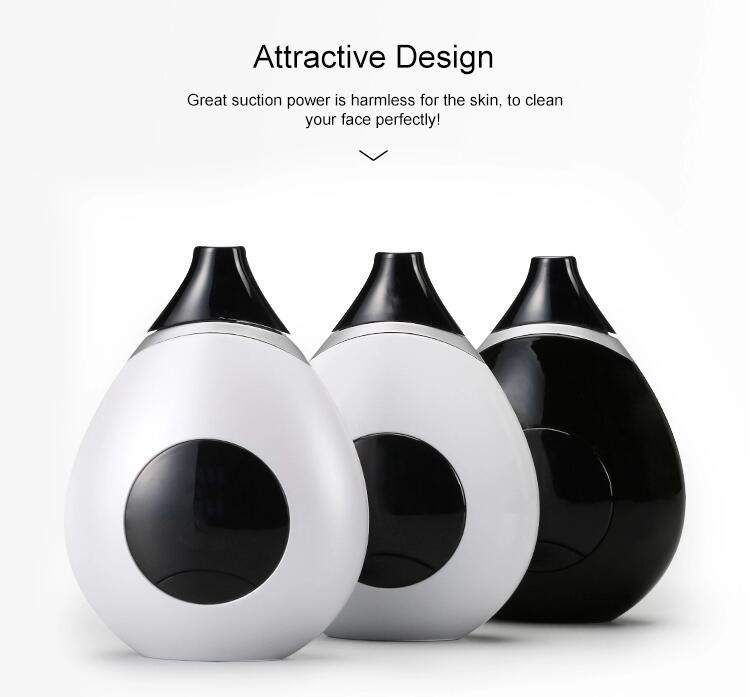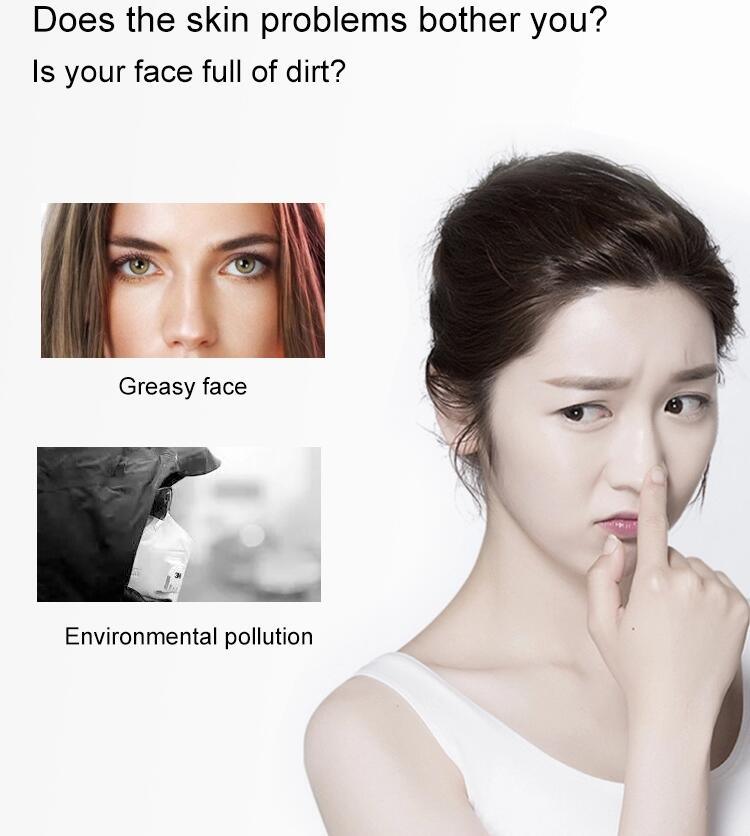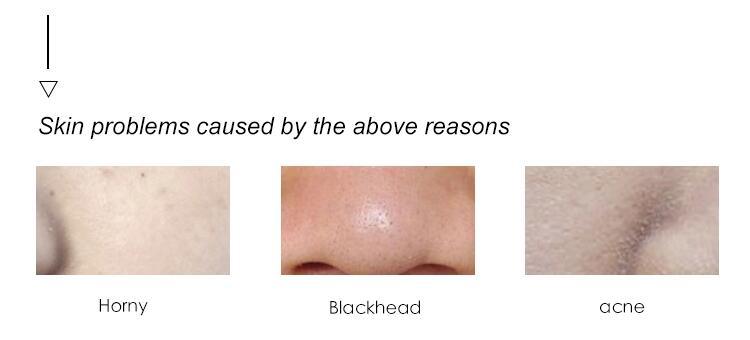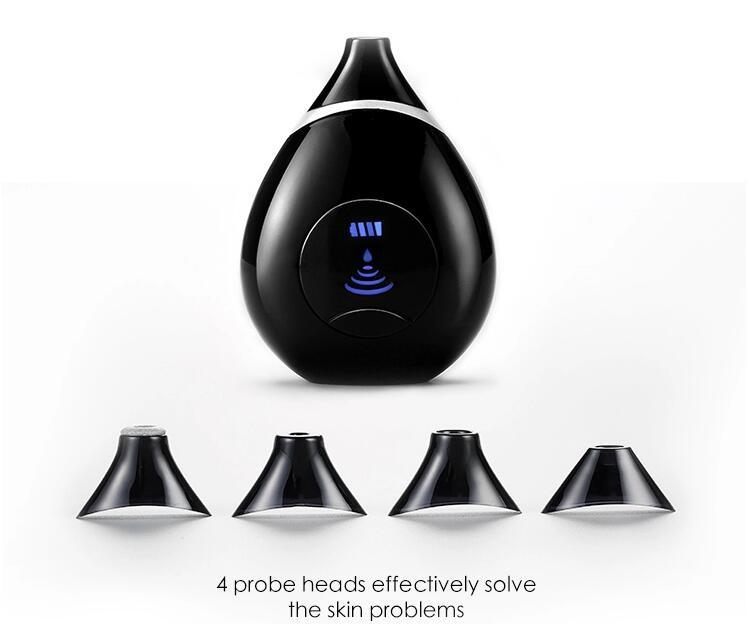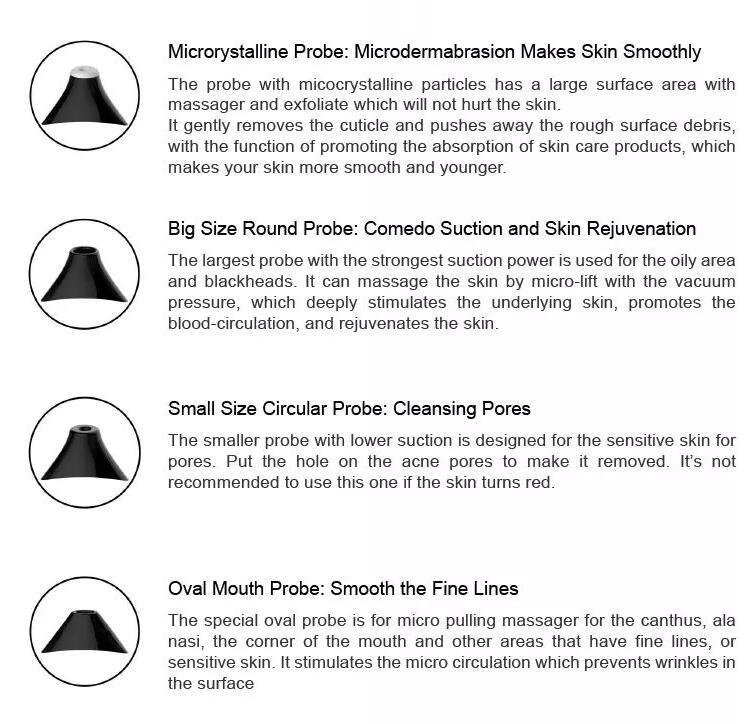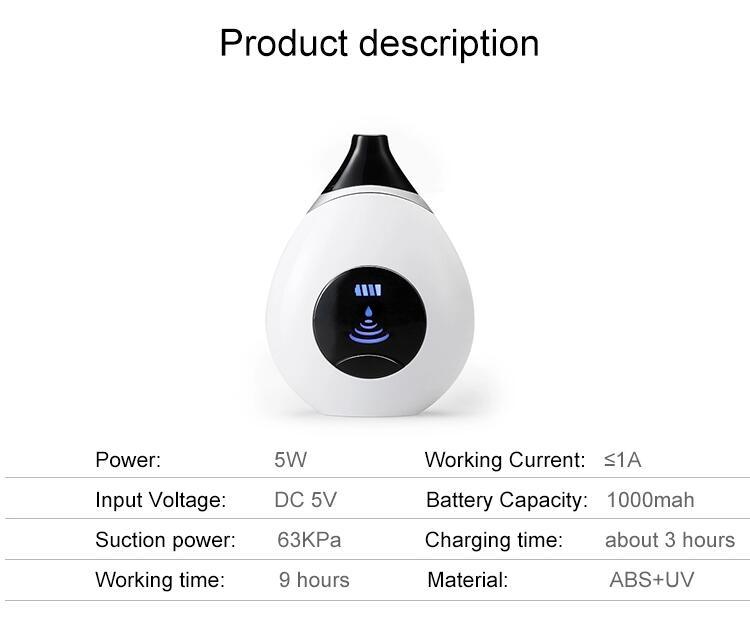 -Problems Solved: This new generation blackhead remover pore vacuum is professionally designed with Upgraded Vacuum Technology to efficiently suction the blackheads from your pores. The blackhead vacuum whitehead remover also reduce the frequency of blackheads whiteheads and clean the pores with its deep cleansing action.
-USB charge & Waterproof:This new generation: blackhead remover is made of high quality ABS material, using non-invasive and non-irritating vacuum suction technology.It also support USB charging and waterproof make it very convenient to use and charge.

-Strong suction: with 63 kpa and Five levels, it is combined vacuum pressure technology with advanced physical therapy to achieve high up to 63kpa super powerful suction yet harmless to skin to deeply clean your face pores, shrink pores and repair damaged skin tissue.
- 4 interchangeable heads: that you're putting your best face forward. Our vacuum comes with 4 interchangeable heads that can be used for exfoliation, skin firming, pore cleaning, and comedo suction.

Packaging: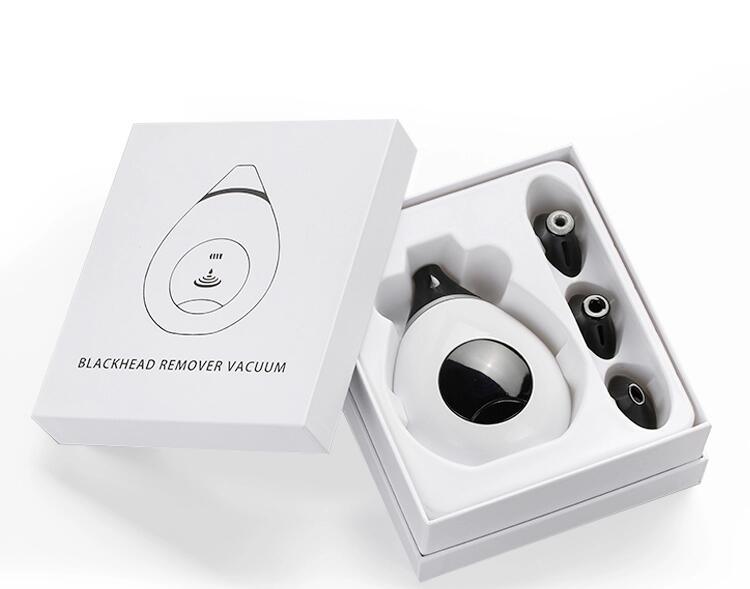 FAQ
Use Steps
STEP 1
Firstly, you need to move make up and wash your face
STEP 2
Apply face with a warm towel or steam your face with face steame to open the pores and soften the blackhead or whitehead
STEP 3
Test on your hand to choose most suitable suction level, advise to choose the lowest for the first use
STEP 4
Move the blackhead vaccum slowly on your skin
STEP 5
After finished, wash your face with cool water and then apply a mask for shrinking pores
Warm Tip:
1.Don't stay more then 3 seconds on one place and suck one place all the time
2. keep your skin moist, don't use when your skin is too dry. It usually takes about 1 month for a treatment. Twice a week will be ok
3. The oil or blackhead which were sucked out may be difficult to clean, please use hot water to clean the heads and it is better to disinfect them
What's in the Box:
1 x ketrina Electric Pore Vacuum (Model:KFB245 )
4x Replaceable Suction Head
1 x Micro USB Charging Cable
1 x Warranty Card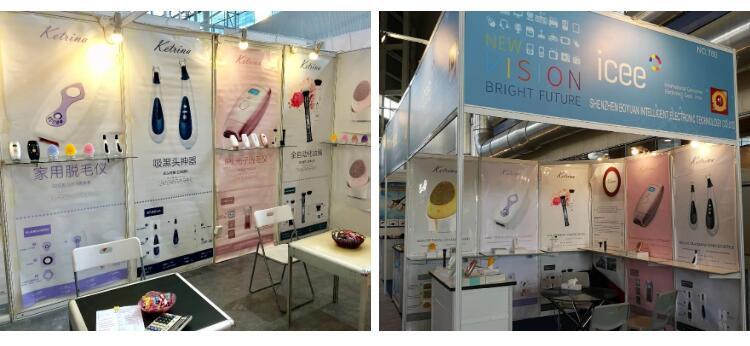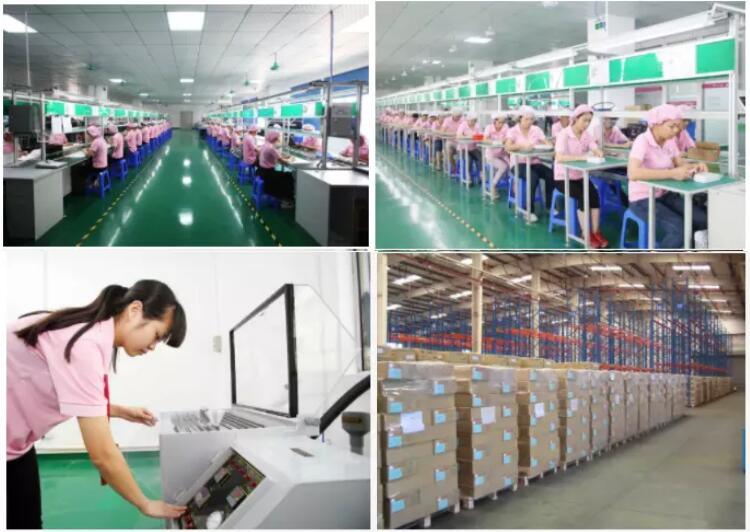 Contact: