Name

Radio Frequency Device

Net Weight

224g

Color

Pink

Product Size

188mm*45mm*63.5mm

Output Voltage

DC 7.4V

Charging Time

1H

Using Time

1.5H

Power Supply

USB Charging

Operating Temperature

5ºC-35ºC

RF Frequency

1MHZ/S

Motor Vibration Frequency

800 ext/min

Package Included

Facial RF Device *1

USB Cable *1

Full English User Manual *1

Function

Skin Lifting

Skin Calming

Facial Cleaning

Pores Shrinking

Skin Moisturizing
Mode 1: RF cleaning
Mode 2: RF lead-in rehydration
Mode 3: Micro - current thin face wrinkle
Mode 4: Red light, activate collagen
Mode 5: Blue light ice compress blain lock water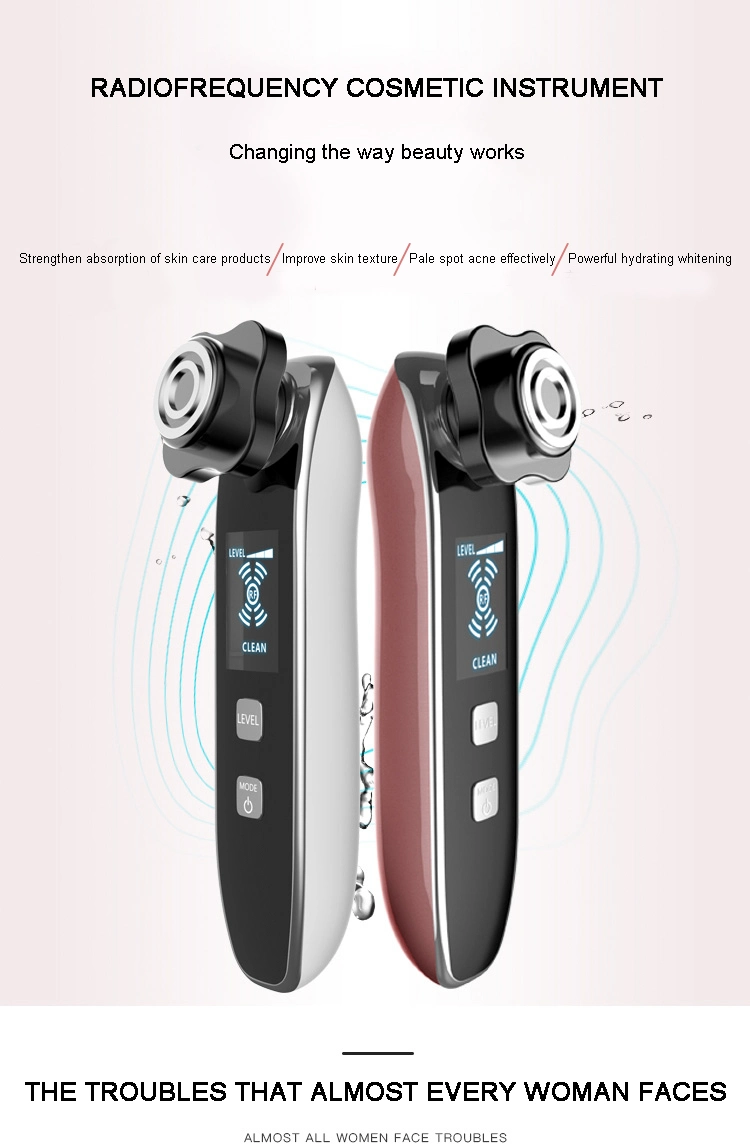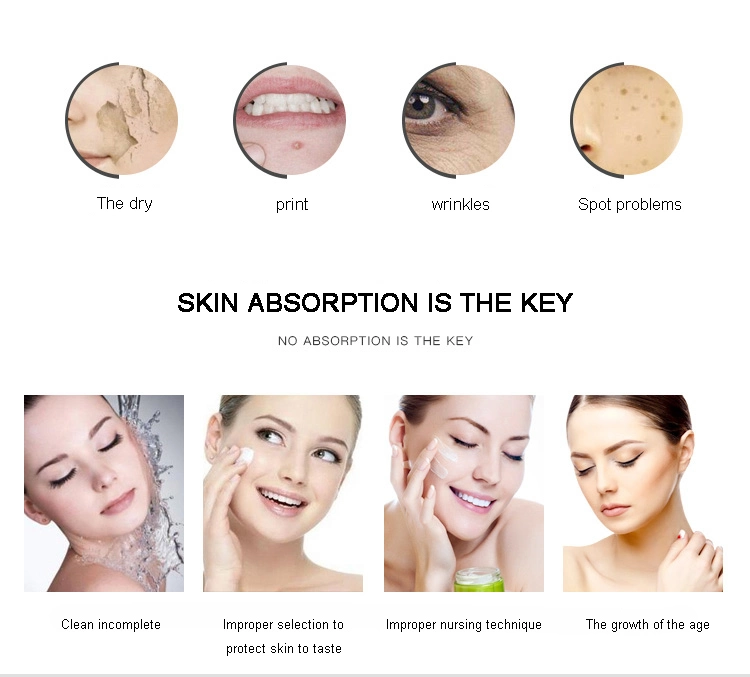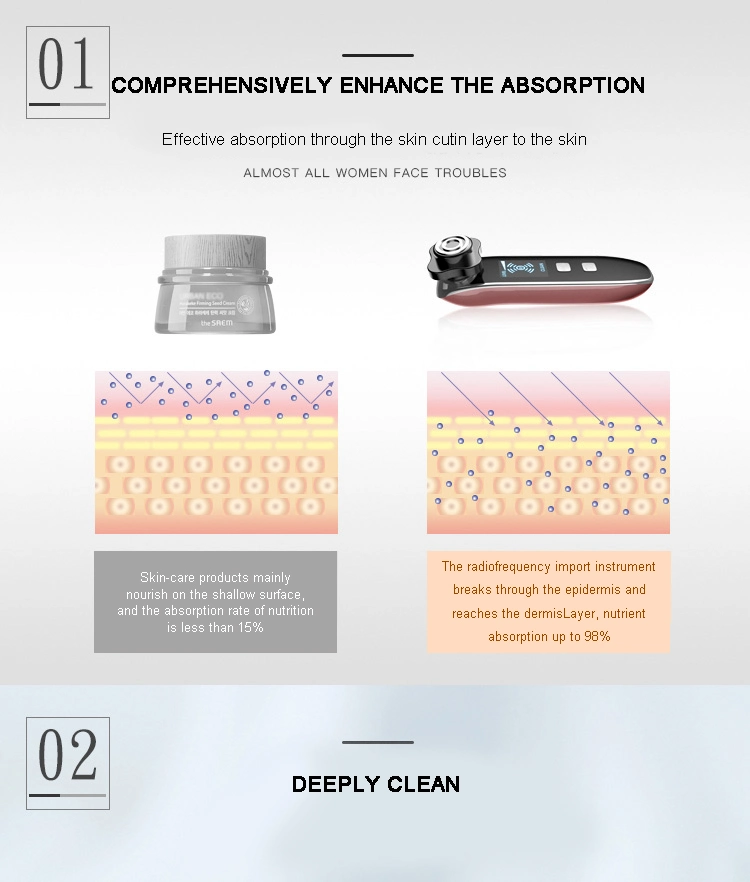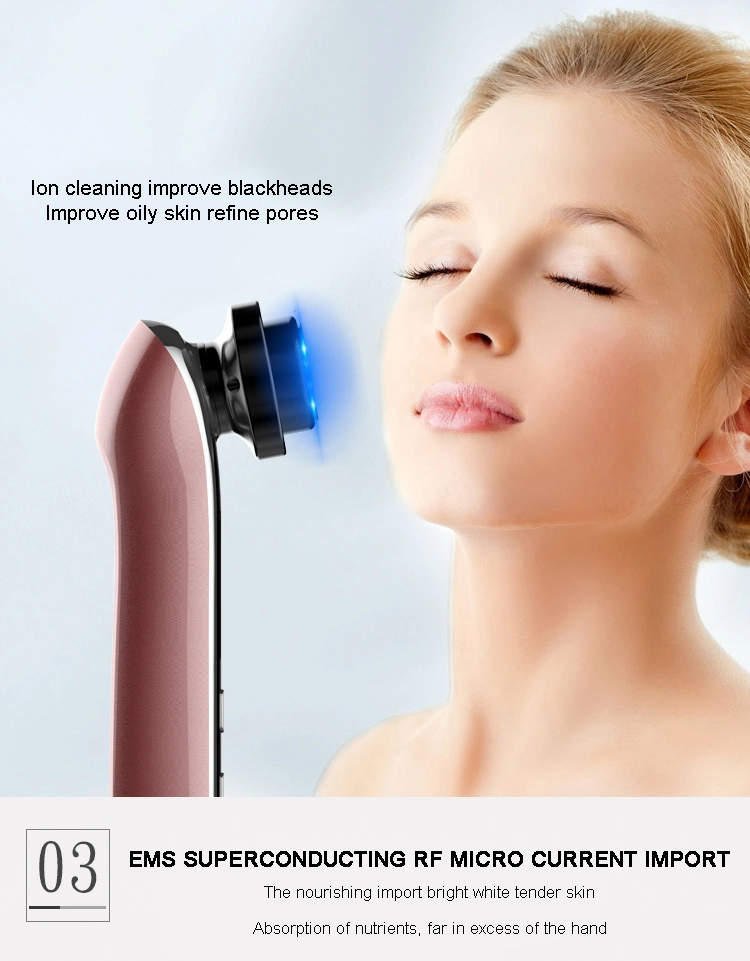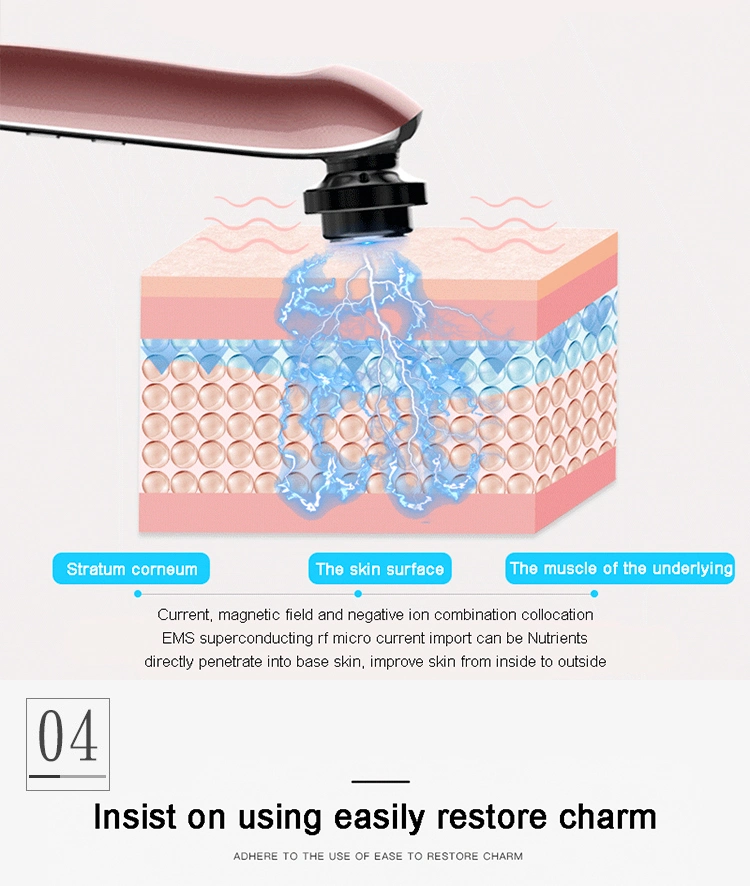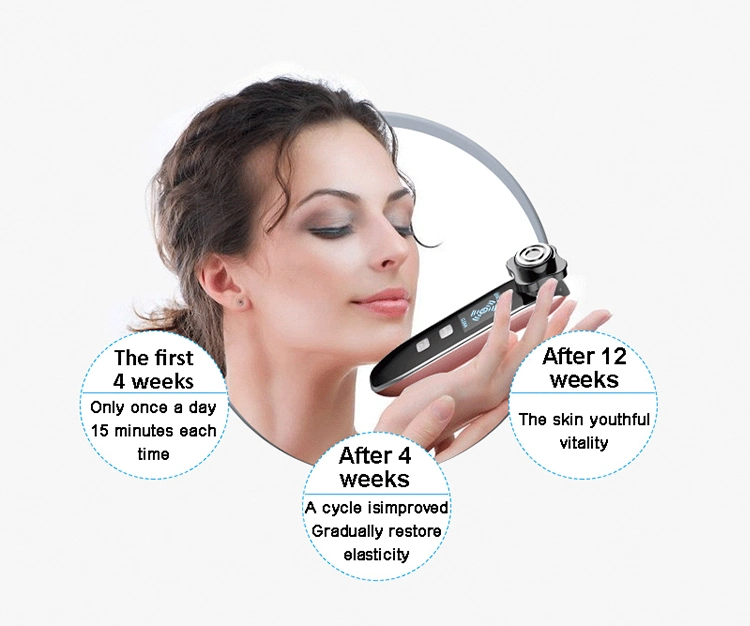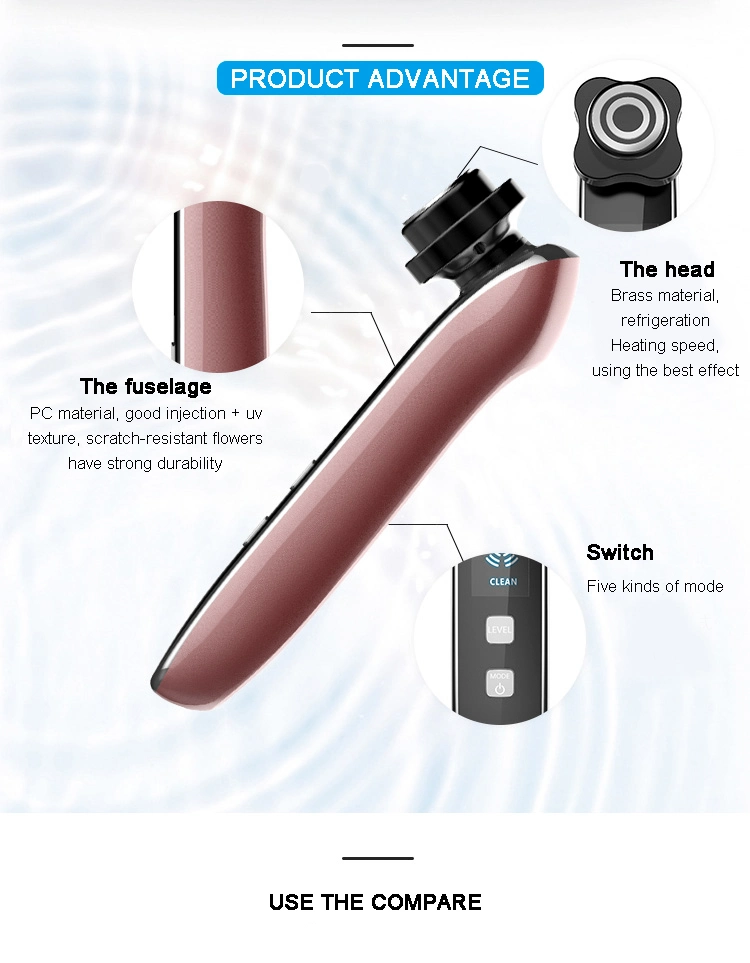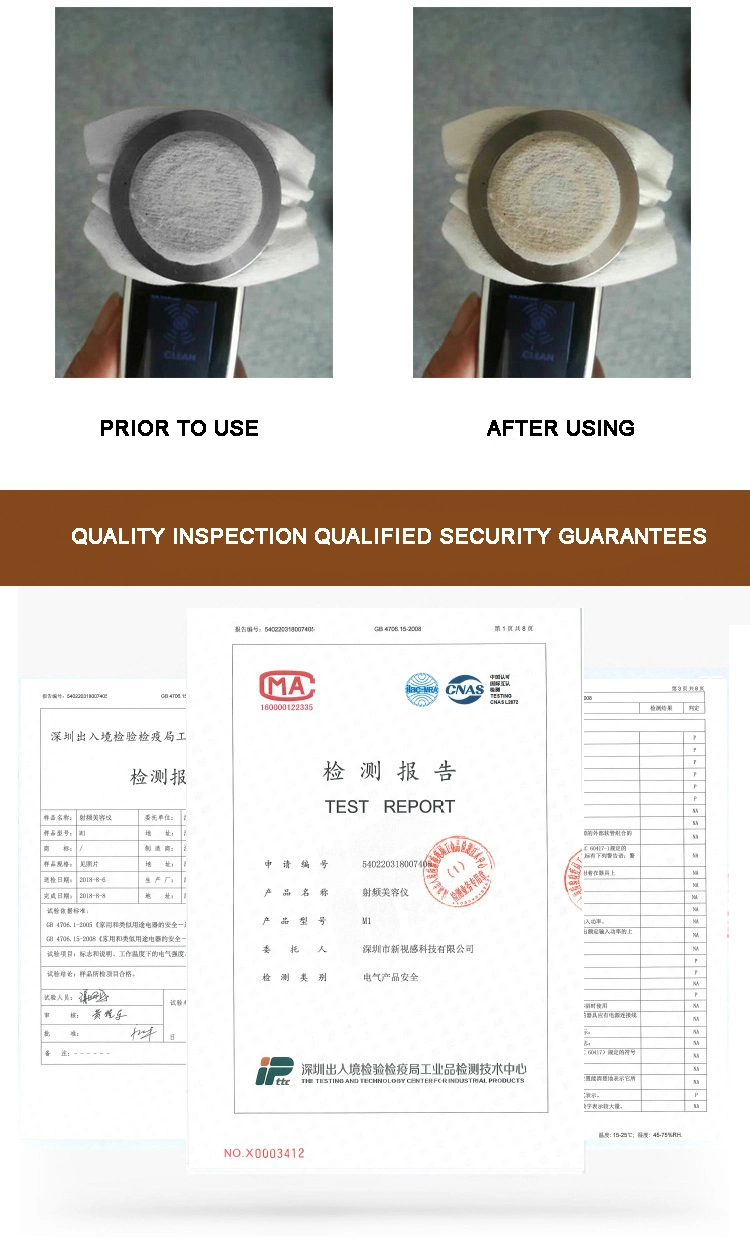 Features:
1. Using unique radio frequency therapy, intelligent temperature control, safe and secure, deeply repair skin, help to fade wrinkles quickly, shape V face.
2. 5 modes with different strength and skin care modes makes it meet your different demands.
3. EMS has facial muscle stimulating function, enhancing elasticity of your skin.
4. Promotes cell function and blood circulation while moisturizing the skin by reducing wrinkle and blemish.
5. Promotes the removal of dead skin cells containing melanin, leaves skin moisturized after long periods of use, soft and healthy. 6. Opening the pores through special electric pulses instantaneously forms the active component of the input channel, allowing the essence of skin care products to enter the dermis directly.
7. Mini size and portable, convenient and easy to use.