Diamond Microdermabrasion Bio Lift Ultrasound Skin Tightening Photon LED Skin Rejuvenation Device
diamond peel with 9 tips
ultrasonic face lift
hot and cold hammer
skin scrubber
photon microcurrent
bio face lift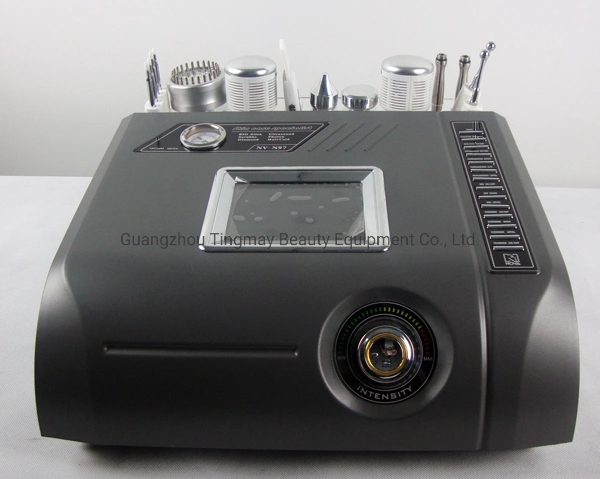 Diamond Dermabrasion:

Vacuum Pressure: 60-70 cmHg
Skin Scrubber:

Vibrating: 270,000 times per second
Cold&Hot Treatment:

Hot : 42 Celsius degree / Cold:1-2 Celsius degree
Photon Therapy:

Seven Colors, Microcurrent output: 0-60 mA
BIO Face Lift:

Transformer Voltage : 15V / Current output :0-50mA
What is The Diamond Dermabrasion?
it is a creative improvement of the Micro-crystal Dermabrasion. The Diamond Dermabrasion provided a non-surgical skin refinish procedure, by using sterile diamond heads to abrade or rub off the top skin layer, then Vacuuming out the particles along with any dirt and dead skin back up. This procedure removes skin debris, imperfections, blemishes, wrinkles and unwanted pigmentation on the skin. Moderate usage of Diamond Dermabrasion, accompany with skin products that penetrate through top skin layer that reach the dermis level, helps to replenish natural nutrients, restore cell activity, and promote skin health. The results after Micro Dermabrasion treatment is usually a healthy, glowing, beautiful skin.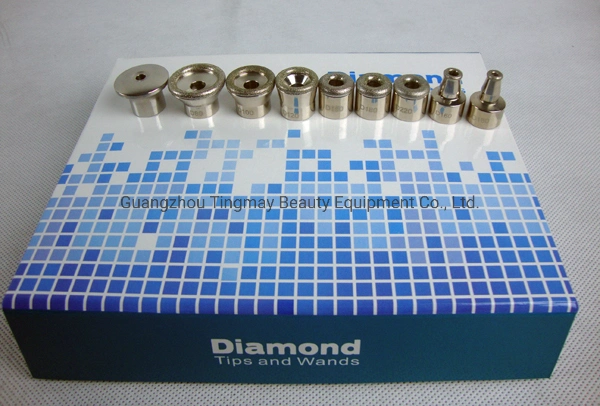 What is skin scrubber?
Skin scrubber is the latest treatment which removes dead skin cells, smooth wrinkles, treats pimples and clears the complexion. The Miscrubber technology uses ultrasonic waves to shake loose dead skin cells. The ultrasonic waves also create heat and vibration to give a pleasant massage which will drive creams and ampoules into the skin.
Peeling Removes Stratum Corneum
Using the ultrasonic waves generated by the Miscrubber, dirt, dead skin and cuticle can be safely and effectively cleared away by the specially designed probe.
Smooth Wrinkles by Massage
While muscle is heated and the tissure of skin is activted by ultrasound vibration and ultrasound wave, wrinkles are removed and the musle is relaxed.
Removes Imperfections
Painless Pore Cleasing
Removes Melanin.
Tyrosinase is aerosolized by 28.000 times/sec ultrasonic frequency. Melanin is decomposed by induced voltage and excreted as waste.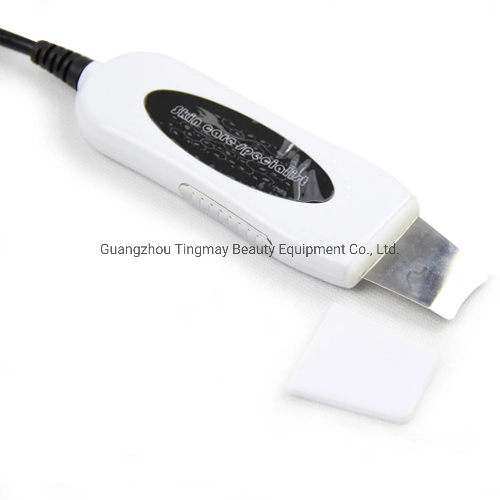 What is ultrasonic massage?
Ultrasonic use of high frequency ultrasonic wave (1000000 / 3000000) shocks to promote human blood circulation and speed up metabolism. Application ultrasound, with all kinds of cream cosmetics,penetrate into the skin to strengthen the organization to treatment, beauty effect.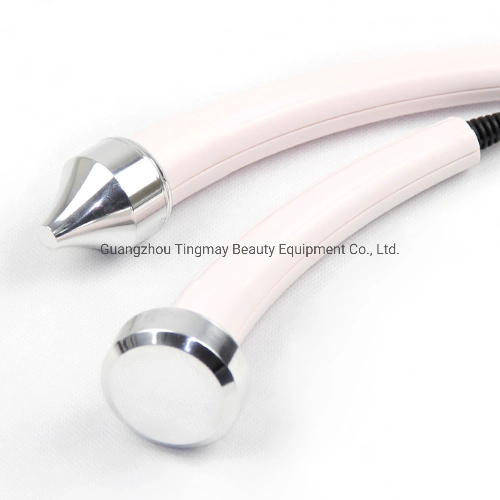 What is hot and cold hammer?
The cold treatment function is specially designed for calming down the skin after peeling. The skin is sensitive after peeling treatment, so the cold treatment procures is necessary. The hot treatment function is designed for opening pores before cleaning the skin and accelerating the absorption of nutrition.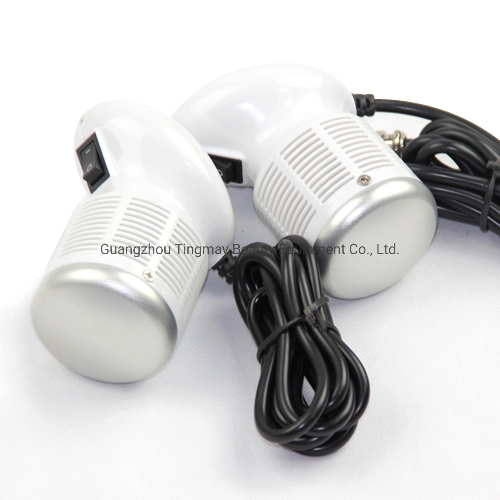 Photon Functions
Senility-resisting,anti-allergic introducing nutrition, loosing skin, degreasing, improving skin, activating cell, reducing inflammation, accelerating cell reproduction and cell membrane reproduction, written the skin, reducing spot and melanin.
BIO Microcurrent facelift
Skin tightening after cellulite and fat breaking down; Lifting up, for example, faces, breasts, hips and etc.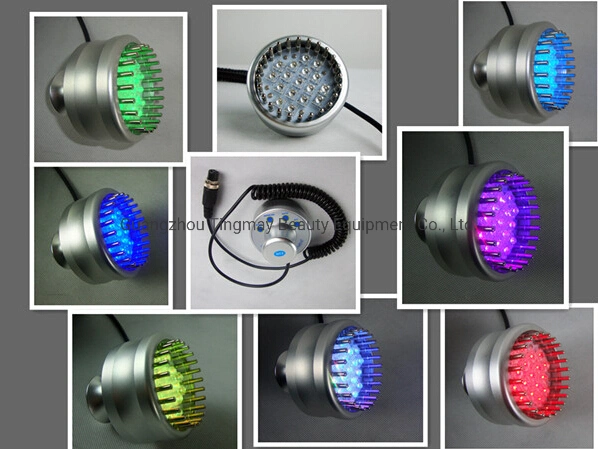 BIO Face Lift:
Microcurrent is a low level of electricity that mirrors the body's own natural electrical impulses.
A microcurrent face lift is a non-surgical, non-invasive cosmetic technique that safely and effectively improves the health and appearance of the skin .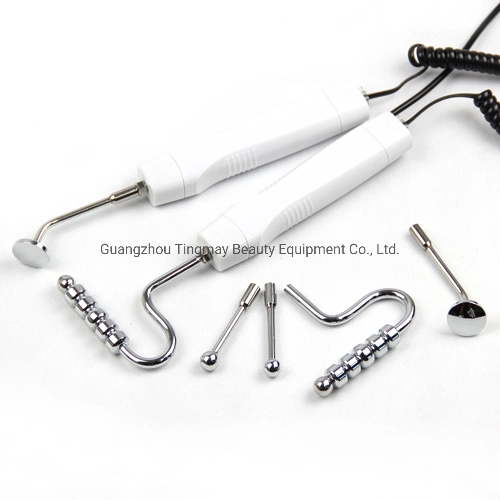 The package you get will include
6in1 Diamond Dermabrasion Machine Model number 1
PVC vacuum hose 6*4 1
Stainless steel wands 2
Diamond tips 9
Cotton filter 1 pack
Connector, tube rings & fuses
Ultrasonic units 2 (flat head and tipped head)
Micro current wands 6
7 color photon LED rejuvenation device 1
Cold and hot hammer 1
Skin Scrubber 1
Accessories: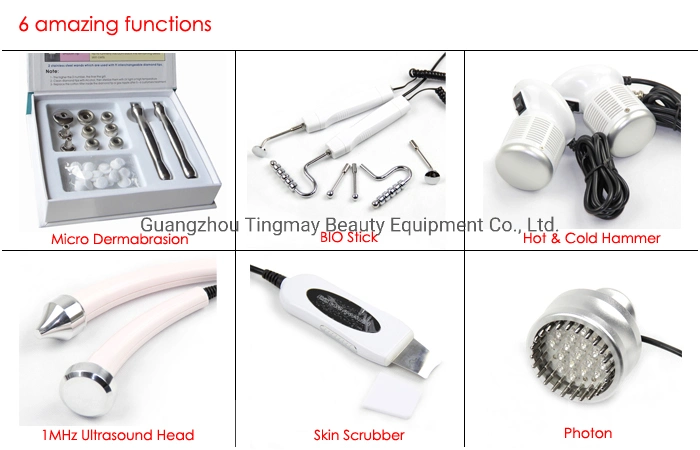 Other pictures: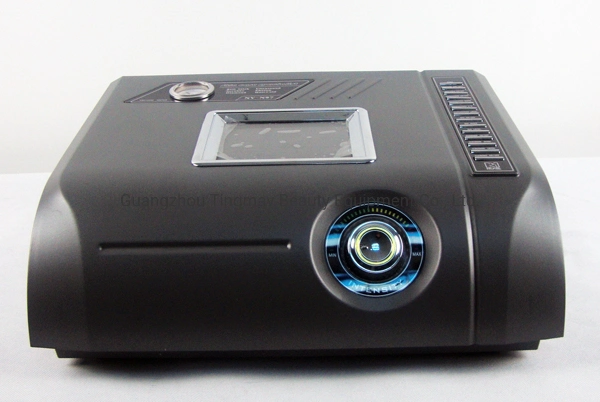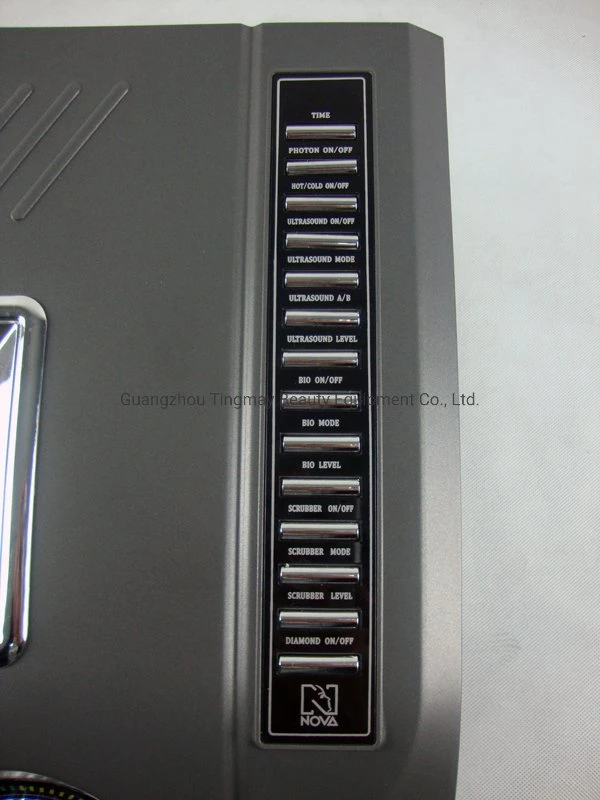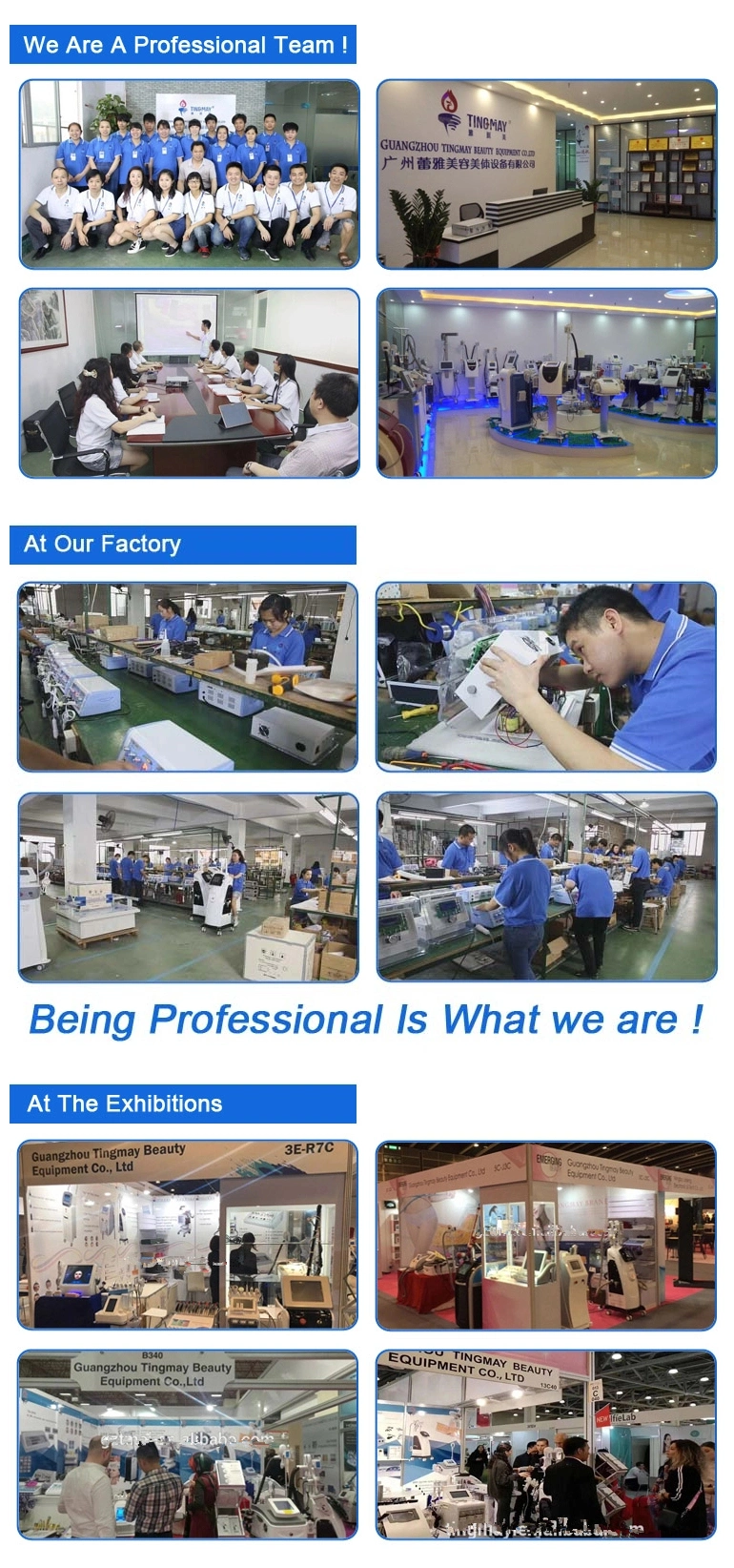 FAQ:

Q: What if any quality problems during guarantee period?
A: We can provide free technical support
Q: What is your delivery time?
A: Delivery will be arranged within 1-10 days after received payment.
Q: Can you print our logo or company name?
A: Yes, we accept OEM service,we could print your logo or company name on the display or the machine shells.
Q:What should I do if I don't know how to use the machine?
A: We have operation video and user manual for your reference, and also we
provide you 24 hours on line service.
Q: How many kinds of payment term do you have?
A: We accept Western Union, Escrow, Money Gram, Paypal and T/T.
Q: How long is the warranty good for?
A: One year warranty.
Q: What's your transportation modes?
A: We can transport the goods by air or by sea, it will be based on customer's.